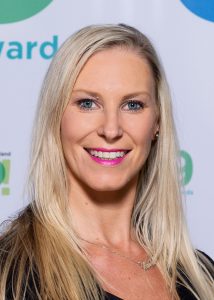 Carla Bridge
Strong principles of industrial design were what made the shop special! ANZ 2020 Retail Marketing Awards, where this year's winners combine ingenuity, design flair and solid insight to win the hearts, minds and purses of shoppers in living memory in an undeniably toughest environment.
With the shop! ANZ General Manager Carla Bridge.
While many FMCG and other retail brands have had tremendous success from panic buying (toilet paper and baking ingredients, let's look around!), A number of factors have turned marketing discipline in the store upside down by a number of factors, including even more strict aisle guidelines, none Sales force dealers, difficulty making and manufacturing displays, and cancellation of sampling and experimental marketing.
Despite the challenges, Australian and New Zealand retailers used this as fuel to work harder, smarter, and produce some of the best work in years in 2020.
Allen & # 39; s Modular Snakes Unit by Indica Worldwide and id8 Studio for Nestlé who took the simple idea of ​​the Allen & # 39; s Snakes character to the next level to create a versatile, fun and standout point of sale display to create what was voted the best display of 2020 in stores.
One of the factors determining the success of retail marketing is how effective an ad or overall campaign was in converting shoppers into buyers. Effective in-store displays are a balance between eye-catching aesthetics, innovation and call-to-action.
While the majority of buyers were forced to become homebodies in 2020, FMCG brands took this opportunity to make displays slim, shiny, and larger than life. Highlighting was paramount in motivating customers and making restoring real in-store experiences a huge draw.
Outside of the FMCG environment, big retail marketing winners relied heavily on digital elements to provide customers with the next best deal for the activities they were pursuing.
The most competitive category in the shop! The 2020 award was again a grocery (grocery), temporary, and was won by The Mix Agency and Opal Specialty Packaging for their Ferrero Australia Nutella x SMEG winter campaign that recreated an oversized SMEG toaster. Silver was won by Opal Specialty Packaging and The Mix Agency for Ferrero Rocher Unwrap's Christmas exhibition, while bronze was awarded for TMS for Mondelez & # 39; Cadbury Easter House.
With the permanent display of food (groceries), Allen's Modular Snake Unit from Indicia Worldwide and id8Studio took home gold, followed by the MOJO Gut Shot Trays from Organic & Raw Trading Co with silver and the extra expandable Gum Display from HH Global for Mars Wrigley.
For non-food displays in grocery stores, Tag won both gold and silver for Gillette Skinguard Mega Displays and Oral-B Anti-Sweep Push Permanent with UFO Display Solutions, both for Procter & Gamble. Energizer Australia won bronze for its Xmas 2020 display from POP This.
In the categories Health & Beauty, Gold was temporarily awarded to Spark & ​​Ainbow for Nude by Nature Little Wonders, silver to POP This for Nude by Nature & # 39; s Satin Liquid Lips FSDU and bronze to ABBE Corrugated for the Australis Mini Mania Display.
For Health & Beauty Permanent, POP won this Revlon carousel and the virtual mirror gold, the Australis Big W Cosmetics Destination from Point Retail won silver for Heritage Brands and BRANDED bronze for Church & Dwight Australia.
Gasoline, Convenience & Route were won by the Red Bull & Boo Group for the Red Bull Music Hotel, Silver to Chupa Chups Novem Totem by ID POP for Stuart Alexander & Co and Perfetti Van Melle, and bronze for the simple and varied lunch for George Weston Food & # 39; s Tip Top Brand.
More than ever before, environmentally friendly displays for brands and retailers were in the foreground. Again, FMCG brands were leading with a clean result of all three awards. Chep received the highest award in environmental stewardship for its 1/6 pallet with Nestlé Australia, while IVE Group's Billy & Margot Petbarn Pallet Display took second place for real pet food and ABBE Corrugated and the Milky Bar Whirl Dress Up Kit from Indicia Worldwide won bronze for Nestlé.
Three new categories have been introduced for the 2020 Awards: The Centrum Printing produced in the ANZ Award is intended to promote local design and home-grown production. and in recognition of the upheaval caused by the Covid-19 pandemic – the Covid-Safe product for retail continuity and campaign response to a changing customer category of Covid-19.
XPO Brands received the gold for the campaign response to a customer who is changing with Covid-19. Red Bull and Boo Group, silver, for the Red Bull Music Hotel.
XPO Brands and Nestlé also performed strongly when it came to Experiential, winning Gold and Milo Winter in the category for Nescafe.
Launch of the "Point" trophy – the new symbol of excellence in retail marketing
Shop in 2020! ANZ made the decision to bid farewell to the Cigar Shop Indian trophy, which has served as a symbol of excellence in retail marketing in the past 21 award programs.
The contemporary and culturally sensitive The Point trophy is visually inspired by the shop's exclamation mark! Logo and linked the exclamation mark of the name of Shop! and the basics of the Retail Marketing Award in the "Point of Purchase" industry.
The inner shape of the new trophy is a cutout for the shop! Exclamation point and creates a space to hold its slender proportions while the "back" highlights the winning category and details.
Full coverage of the winners can be found in the upcoming April issue of Retail World.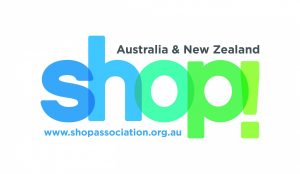 Over the Carla Bridge
Carla Bridge is the general manager of the nonprofit retail marketing association Shop! ANZ (formerly POPAI). Business! offers a range of membership services for retail marketers in addition to the annual Marketing at Retail Awards. Carla has over 15 years of experience in the Australian retail and FMCG industries. Before you come to shop! ANZ, she was the director of media and communications for the Australian Retailers Association.
About shop! ANZ
Formerly known as POPAI, Shop! is the only global, not-for-profit industry association dedicated solely to excellence in shopper marketing and retail experience. With 20 branches in 45 countries and more than 1700 member companies worldwide, Shop! brings global best practice information, resources, recognition and networks to our members. Please visit popai.com.au for more information