Continuing to ensure the bespoke food and agribusiness offerings, from across the region, are showcased to the world, the Food & Agribusiness Network (FAN) will be hosting its inaugural Food & Agritourism Conference on 31 July.
Timed to coincide with the highly successful Curated Plate, which runs for 10 days at the end of July/Early August, the CRAFTED Food & Agritourism Conference has secured Australian chef and television presenter Paul West as the keynote speaker.
Mr West was the host of a television series, A River Cottage Australia which followed his journey to grow an abundance of farm-fresh food and then cook and share it with his local community and said he was excited at the prospect of sharing his knowledge and insights with producers from across our region.
"As someone who is a passionate advocate of real food, community, regional living and sustainable agriculture I am delighted to be coming to the Sunshine Coast to share some of my learnings, but importantly to learn more about the many incredible food and agribusiness producers that are really putting the greater Sunshine Coast on the map," Mr West said.
Joining Mr West, on a panel of industry experts is Sarah Meikle, Chief Executive Wellington Culinary Events, Andrew Pitt Director Launceston Gastronomy and Carly Povey, COO Bonza. A fifth panel expert will be announced in the coming weeks.
The panel will share their insights on how their respective regions have become leading food destinations and how they work with local industry to shape the regional food narrative.
Acting FAN CEO Nicole McNaughton says: "The food and agribusiness sector is such an important economic driver across South-East Queensland, and there is a real desire from the consumer to want to know about their produce and where it comes from.
"We are fortunate to have an abundance of producers and makers from across the region whose produce and products is getting noticed all over the world and so telling their stories is a wonderful way for people to increase awareness of, and build demand for, the outstanding produce that comes from our regions," she said.
"We have been able to stage a unique Queensland wide food tourism conference as part of The Curated Plate where we will profile our region through the stories of our local producers and makers.
"We're delighted to be joined by leading regional food tourism experts and hear how they showcase their region – through the profiling of their local producers.
"This event will be a great learning, networking and connection opportunity for not only our local industry – but also Queensland and interstate local government and tourism agencies – who we look forward to welcoming to the Sunshine Coast," Ms McNaughton said.
This event is supported by the Queensland Government through the Department of Agriculture and Fisheries and forms part of the wider Project CRAFTED initiative.
This Project has been developed in partnership with Visit Sunshine Coast and in collaboration with its regional partners including Sunshine Coast Council, Noosa Council, Moreton Bay Regional Council, Gympie Council, Tourism Noosa, Moreton Bay Region Industry and Tourism, Regional Development Moreton Bay and Regional Development Wide Bay.
Event details
Monday 31 July, 11:30am – 5:30pm
Mantra Mooloolaba Beach, Venning Street, Mooloolaba Queensland.
Wellington Culinary Events Chief Executive Sarah Meikle.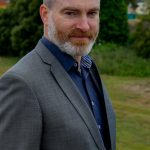 Launceston Gastronomy Director Andrew Pitt.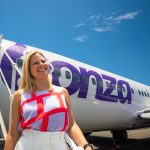 Bonza COO Carly Povey.