Catch.com.au has opened its 36,000sqm fulfilment centre in Sydney's Moorebank today. The centre marks the Australian online retailer's third fulfilment centre (the first in Sydney).
According to Catch, the new facility will help customers get products when they need them, with an even greater product offering and improved delivery times. Customers based in NSW and Queensland can now expect to receive items within 24-48 hours from the Sydney site.
The new fulfilment centre will also employ over 200 people between now and peak.
Catch.com.au's Managing Director Pete Sauerborn says the business has prioritised customer satisfaction and delivery times of its customers.
"As an Australian owned and founded business, servicing Aussies in a meaningful and convenient way is at the core of what we do," he says.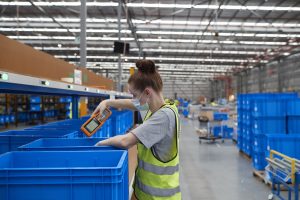 "The pandemic really showed consumers how beneficial online shopping can be, and with increasing demand we knew we needed to increase our fulfilment capacity.
"What our Sydney fulfilment centre will offer is more: more products, an expanded team, increased robotics and advanced warehouse technology, and an increased ability to service Australians more efficiently. We are able to do this with highly sophisticated technology, making this new centre our most technologically advanced to date."
Ensuring efficiency, Catch's Sydney fulfilment centre has over 360 autonomous mobile robots (AMRs) deployed to bring racks of product to team members.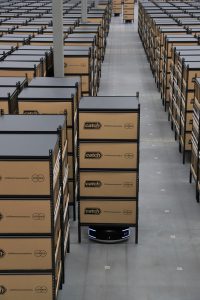 By decreasing the time between customer orders and processing, says the retailer, out of stock orders will reduce and inventory levels will be more accurate. At optimal capacity, Catch's robots can pick over 105,000 units per day via 5800 mobile racks.
Environmentally friendly processing will also be at the core of automation at the new centre, with box sizing technology to ensure packaging fits to size for each order, minimising waste.
In addition, the site showcases environmentally friendly design across the development including intelligent lighting, water tanks to supply on-site gardens and toilets, double glazing and solar panels.