Mars Wrigley Australia has launched two new products, Eclipse Plus and Extra White.
The new additions have been developed in Australia by the company's Asquith-based R&D team in Sydney.
Eclipse Plus comes in two flavours, Comfort and Release. They have been "expertly balanced" with "recognisable flavour blends" to help Aussies "feel their way back to fresh".
Comfort will provide consumers with the "comforting feeling of a warm hug" through a blend of honey, lemon and ginger. Release, on the other hand, features the "much-loved" mix of lemon, menthol and mint.
Continuing Mars Wrigley's gum and mint portfolio expansion, the company has introduced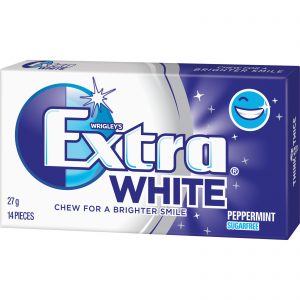 Extra White sugar-free gum. This product features sodium bicarbonate to "help Aussies keep their smile clean and bright while on the go".
Extra White is available in the flavours of Spearmint and Peppermint.
"The expansion of our gum and mint portfolio with the launch of Eclipse Plus and Extra White signals our continued commitment to driving local innovations out of our Asquith site," says Mars Wrigley Australia R&D Director Chris Hutton.
"Our new product innovations offer consumers a welcomed and refreshing take on old favourites. We see the gum and mint category as a key growth engine for our Australian business, and we're delighted to be able to offer consumers exciting new flavours and convenient solutions that complement their oral care routine."
Eclipse Plus and Extra White are now available in major supermarkets and convenience stores nationwide.