Scratch has become the first B Corp-certified dog food company in Australia.
The global certification was awarded following a "rigorous" accreditation process, signifying that Scratch meets the "highest standards of verified social and environmental performance, public transparency, and legal accountability to balance profit and purpose".
Scratch co-founder Mike Halligan says achieving B Corp Certification was recognition of the company's commitment to producing and delivering ethical dog food that puts dogs and the planet first.
"Since day one, we've strived to operate like a B Corp, by building a responsible, transparent, sustainable and honest business," he says.
"In an industry that's completely unregulated, achieving B Corp Certification holds us accountable to the commitment we've made to our customers and the planet from the outset."
Scratch is said to be only one of six pet food companies in the world to receive the certification.
"It's astounding how little stewardship, values or customer focus the dog food industry has, so our B Corp Certification really sets us apart from other dog food brands and qualifies our commitment to 'doing good'," says Mr Halligan.
"But becoming a B Corp wasn't a marketing tactic for Scratch; it was for our staff, our customers and the world.
"It's overarching systems and frameworks enable us to be a better business, in terms of our operations, product, and customer service."
About Scratch
Delivered direct to customers via a personalised subscription service, Scratch's 100% Australian-made and owned dry dog food, is promoted as a fresher, healthier and more convenient option for both dogs and their humans.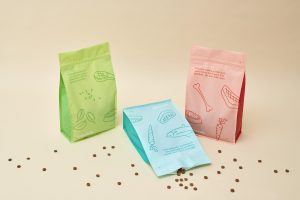 Since launching in 2018, Scratch says it has strived to be a world leader in sustainable and responsible business, building impact, transparency and environment consciousness into every aspect of its operations.
Scratch donates 2% of all its revenue to charities and non-profits that focus on dog welfare and climate action. In 2021, the brand says it donated more than $100,000 to charities.
Scratch is also claimed to be the first dog food in Australia to reveal exact percentages of ingredients – whole Australian vegetables and "sustainably-sourced" local meat from the human food supply chain – on its packaging (which is 100% recyclable).
In addition, all Scratch deliveries are said to be carbon neutral, and local warehouses across Australia help reduce air freight miles.
Up against the big dogs
According to Scratch, more than 90% of the $2.6 billion Australian dog food industry is owned by three multinationals: Mars, Nestlé and Hosen Capital.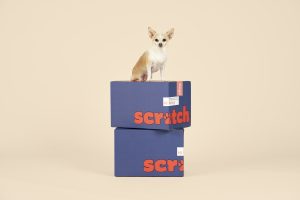 "Supermarket shelves are stocked with kibble featuring vague labelling, making it notoriously hard to know what's actually in your pup's food, let alone the quality of produce used — but what else would you expect from dog food owned by chocolate companies?" says Mr Halligan.
"Scratch is the only dog food brand in Australia to publicly disclose the quantities of ingredients in our food.
"We believe we should all be able to compare the nutrition of our dog food easily and consistently, so that's why in 2022-23 we're aiming to recruit at least three other dog food brands to join us on the transparency journey."
Read more