My Muscle Chef (MYMC) has launched its first salads range along with new fava beans and "category-first" plant-based smoothies.
According to the company, the latest "protein-rich innovations deliver wholesome and quality nutrition to fuel consumers mind and body".
"Championing 2022 with world-class innovation, we're proud to introduce four new product launches to our extensive portfolio with plant-based smoothies a retail category-first for Australia," says MYMC co-founder and CEO Tushar Menon.
"Our data-driven mindset has helped us leverage analytics to better understand our customer base and market, to develop products for every customer need and meal occasion."
The new products are all available to purchase online at mymusclechef.com, via the MYMC App, and in selected retail stores.
Salads
The fresh, "protein-packed" salads range is made with local and fresh ingredients. They are said to contain 25g of protein and are available in six delicious varieties including a vegan option.
In addition, these ready-to-eat salads are "conveniently" packaged with separate dressing sachets to "maximise" freshness and flavour.
Fava beans
MYMC's new 100% plant-based fava beans range is promoted as being locally sourced and grown in Australia.
The new "low sugar, low calorie" snack is free from nuts and dairy, containing no artificial colours, flavours or preservatives.
The range is available in the variants of Salt & Vinegar, Lightly Salted, and Italian Style Tomato.
Plant-based smoothies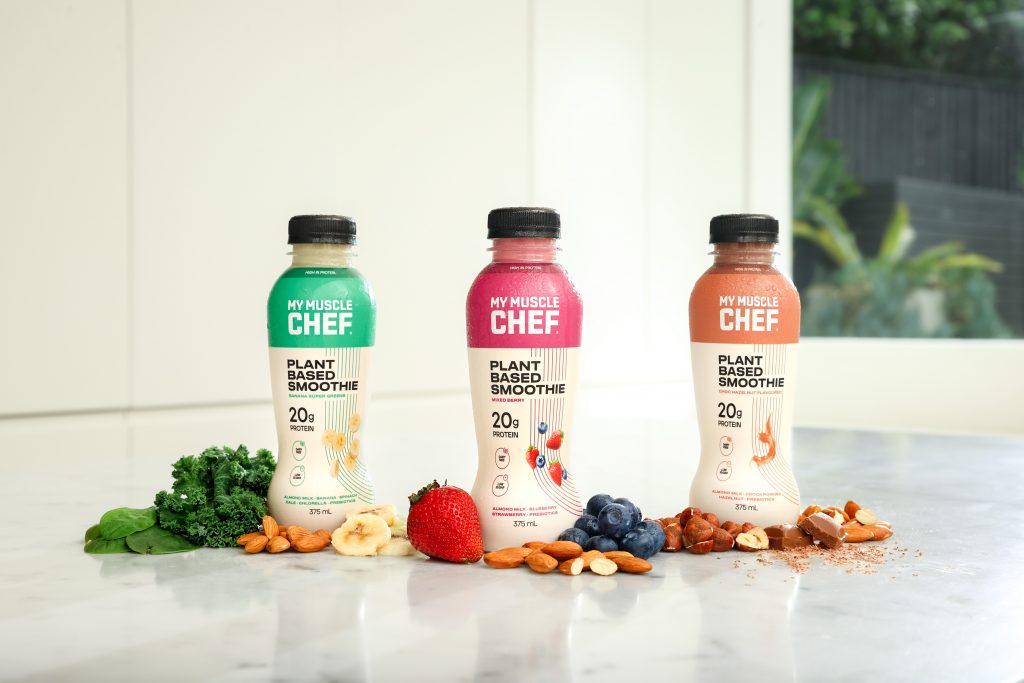 The ready-to-drink plant-based smoothies are made with almond milk, containing 20g of plant-based protein. It also contains prebiotics, which MYMC says will help strengthen your gut and support immunity.
The smoothies are available in the variants of Mixed Berry, Choc Hazelnut, and Banana Super Greens.