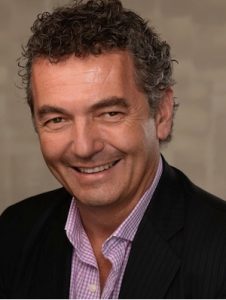 Mark Nagy
With drastic changes in consumer behavior, advances in technology, and the emergence of new payment methods, retailers who offer flexibility and mobility in transactions will see advantages.
By Mark Nagy, CEO of the DataMesh Group.
Covid-19 has accelerated change in the retail industry at an unprecedented pace, leaving many retailers up to date in all aspects of their business and being forced to innovate and do so quickly.
Today's consumers are increasingly exposed to a multitude of alternatives to cash, such as digital wallets and fast-growing BNPL instruments like AfterPay, Klarna and ZipCo.
Regardless of all trends and despite the distancing restrictions of the Covid era, 85% of retail operations are still in the store.
In order for merchants to be truly mobile and able to track customers across every touchpoint, retailers get the best results. They can transact seamlessly across all channels, in-store and online, while offering the payment methods their customers want to use – with the added benefit of interacting with them in the way that best drives engagement.
This means that retailers must continually innovate and look for new technology to provide a truly flexible system that offers their customers all forms of payment, including an integrated online experience with a mobile POS to interact with customers outside the queue and outside the counter to interact.
DataMesh helps retailers revolutionize their payment systems, work from the ground up to solve weaknesses, improve the customer experience with a new generation of secure and intelligent payment products and, as a result, provide unique data analytics.
To keep up with payment technology and get a holistic view of the customer experience, retailers will soon be forced to consider new payment technologies that offer mobility and flexibility in transactions.
Mobility is the future
Covid-19 has significantly changed the customer experience and the way in which companies contact customers – for example in stores by building transparent Plexiglas or glass barriers between cashiers and customers in order to minimize physical contact and the spread of germs. Customer service representatives withdrew behind the counters and away from the customer.
The traditional shopping experience of bringing customers to the counters has resulted in a stronger customer queue, which is now considered unsafe, thus reducing the customer experience and satisfaction.
To meet customer needs, supermarkets and other retailers are implementing fully mobile payment solutions so that customers can be "checked out" in the hallway, workshop, or parking lot, rather than standing in line with other shoppers at risk of infection.
Thanks to DataMesh technology, retailers are no longer tied to the counter and can interact with customers the way they want, how they want, without any technical limitations.
Flexibility is the key
As online commerce continues to grow despite the vast majority of in-store transactions, it is imperative that retailers focus on getting this core interaction right for their customers.
With the boom in online shopping, delivery mechanisms and touchless click-and-collect options, including drive-through collections, have grown rapidly. This has generally improved the customer experience with companies that have implemented the order, payment and delivery process seamlessly.
Retailers must now consider new technologies that enable device flexibility. No longer tied to a traditional payment device, retailers have the flexibility to make payments using a phone or tablet.
Future-proof operations
This solution not only enables retailers to be more flexible, but also secures the future of a company as functional enhancements and the advancement of older payment devices become unreliable, costly and far less common.
The retail and convenience landscape in Australia will evolve and change significantly over the coming months and years. Those who want to further improve their customer loyalty, lure them back into physical stores, and improve their security need to implement the right payment technology that not only enables full mobility, but also reduces costly errors and most importantly, increases customer loyalty.

About Mark Nagy
Mark Nagy is CEO of DataMesh, an Australian-owned and independent payment processing company that is revolutionizing today's payment systems to help merchants save and make money. Mark previously worked at Commonwealth Bank as the head of retailer development and innovation. He has over 30 years of experience building and creating successful businesses from the ground up.
Information about the DataMesh group
Sydney-based DataMesh Group is focused on revolutionizing the current payment systems available to Australian merchants, providing integrated payment capabilities and valuable customer insights through bespoke payment and data processing solutions. The company's own financial switching platform (UnifyTM) is the world's most modern and powerful cloud and terrestrial financial switching solution on the market. Visit datameshgroup.com for more information.