AVEVA CEO – Craig Hayman
AVEVA and OSIsoft are joining forces to meet the growing information management requirements of industrial companies and to accelerate their digital transformations.
The partnership will bring together OSIsoft's "world-class data management" and AVEVA's "leading industrial software for unlocking performance intelligence".
Performance Intelligence combines information and artificial intelligence (AI) with human insights to enable faster, more accurate decision-making and to help industries increase sustainability.
In this way, the people behind the essential processes get the data they need to better measure and understand the entire industrial life cycle.

Areas that are most likely to be affected include organizational productivity, operational agility, and sustainability.
Craig Hayman, CEO of AVEVA, said: "Together we are redefining the functions of industrial software. Through performance intelligence, we can view data worlds from new perspectives and promote a better understanding of complex value chains in order to increase performance and promote sustainability.
"The combined effect of AVEVA and OSIsoft allows our customers to manage complex industries more efficiently. Our enhanced capabilities increase AVEVA's commitment to deliver operational agility that turns opportunities into business value for our customers. "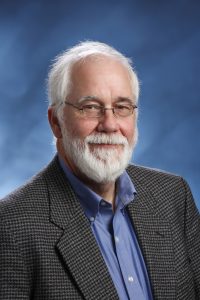 OSIsoft CEO – Dr. J. Patrick Kennedy
The founder of OSIsoft, Dr. J. Patrick Kennedy added, "We are impressed with the innovation our customers – the people who run the most important industries in our society – use our technology every day to improve performance, protect health and safety, and that Keeping lights on and making the world run smoother.
"They inspired us to partner with AVEVA so that we can expand our scope and increase the value we can bring to their important work."
Mr. Hayman summarized: "We are honored to continue the journey with Pat in his new role as Chairman Emeritus. With Performance Intelligence, we can say with confidence that AVEVA is paving the way to become the industry leader in software and data and ushering in an exciting new chapter for the industrial software market. "