Dolmio, Sodexo, and Foodbank have renewed a partnership for the week-long Great Dolmio Cookoff. The event is set to draw attention to World Food Day on 16 October – a day to raise awareness of global hunger and encourage action – while helping those in the NSW Central Coast community.
Data from Foodbank reveals that on any day in Australia, over half a million households are struggling to put food on the table(1). In response, Dolmio, is transforming its Central Coast production facility's commercial R&D kitchen into a 'Master Chef-worthy' set for a meal-making marathon.
Over 100 members of the Dolmio team, along with staff from Sodexo, are volunteering their time and aim to make 1000 meals a day, working three shifts a day throughout the week of 9-13 October.
Around 20 local charity partners within Foodbank Australia's network – including Coast Shelter – will be collecting the prepared meals and distributing them directly to people in need of food relief.
Mars Food & Nutrition Australia General Manager Bill Heague.
Mars Food & Nutrition Australia General Manager Bill Heague says that he knows the importance of helping to put food on tables.
"Our best loved brands like Dolmio have been helping Australians to make meals for over 75 years – based here on the Central Coast," Mr Heague said.
"Dolmio is all about helping to inspire the small touches that can bring joy to our day-to-day lives. For many of us, that comes through the food we eat and who we eat it with – and that connection is something everyone should get to enjoy. However, sadly there are an increasing number of Australians, including in our own Central Coast, who are struggling with food insecurity. That's why we are joining forces again with our generous partners to provide healthy cooked meals for people in need in our local community" he said.
Sodexo, an integrated facilities management services company with a base on the Central Coast, are providing support services and the key ingredients for the 5000 meals.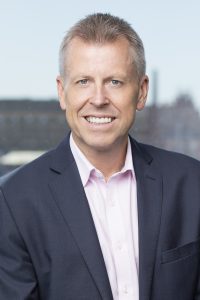 Sodexo Australia Managing Director Keith Weston.
Sodexo Australia Managing Director Keith Weston says the partnership builds on the global Stop Hunger initiative to address food insecurity and malnutrition.
"Sodexo is proud to team up with Dolmio and our national charity partner, Foodbank Australia, to address the growing demand for food relief," Mr Weston said.
"In Australia alone, two million households experienced severe food insecurity in the last year. With this figure set to rise with the increased cost of living and inflation on everyday household goods, it is important that we act today to deliver a better tomorrow for our communities.(2)
"Our mission is to improve quality of life through our services, and we believe that quality of life only begins when basic needs are met. This annual event demonstrates tangible actions we can take to enhance the lives of our communities through collaboration and shared social responsibility," he said.
The teams are cooking balanced and delicious meals with fresh ingredients including Dolmio Bolognese, MasterFoods Honey BBQ chicken and MasterFoods Beef Stroganoff.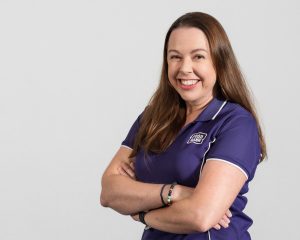 Foodbank Australia CEO Brianna Casey.
Foodbank Australia CEO Brianna Casey says the organisation has never seen such a high demand for food relief.
"We could not do what we do without the support of our generous donors like Mars Food Australia and Sodexo who continue to help us get meals to where it's needed in many communities throughout the country."
(1) foodbank.org.au/hunger-in-australia/the-facts/?state=nsw-act.
(2) reports.foodbank.org.au/foodbank-hunger-report-2022/.