One of the easiest ways to make your room pop and feel different almost instantly is to throw a stylish rug in the middle!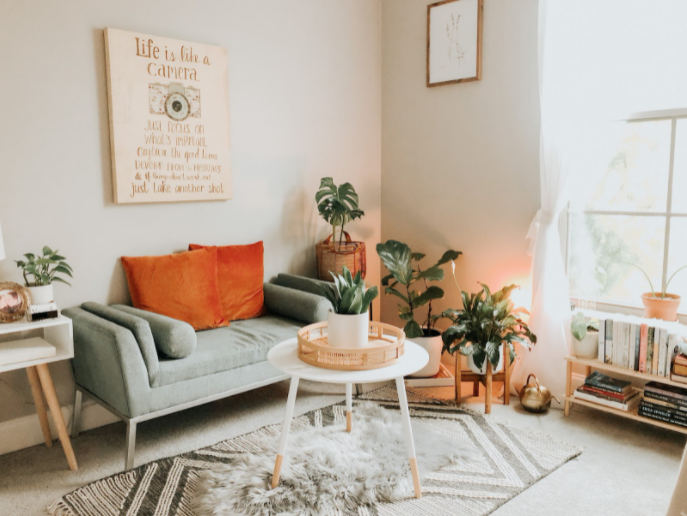 Photos by: Pexels
But there are countless ways to combine rugs and you can always play with the colours, patterns and materials to create something great. You can't go wrong most of the time. Carpets come in all shapes, colors and patterns. If you have color throughout the room, it would be nice to tone it down and anchor it with a neutral rug, but if you want to add a little color, twitch the rug choices, that's also easy to achieve. Take the Houndstooth rugs For example, they are warm and elegant, with a classic design. Made of 100% wool, this type of rug blends seamlessly into home décor and is easy to mix and match with other rugs with bolder patterns if you decide to layer multiple rugs to add warmth and coziness and make a designer statement. Let's take a look at some tips and ideas on how to achieve this in your home!
Layering of carpets and rugs
Works best with larger rooms
With a little work, this can also be done for smaller rooms, but if you want to save yourself the trouble, you should layer better in larger rooms, such as the living room. Make sure the carpet goes first and is laid on hardwood floor or tile, but never directly on cement. This will ruin the carpet and soon it will look worn and old.
Layering makes your room look fuller, and it would be best if you had less furniture and ornaments, so give it a try minimalist approach by keeping it neat and simple. A coffee table, a sofa, a small cabinet for your TV and some neutral ornaments will do. If you want to add a touch of nature, potted plants are a great fit for this environment.
Color matching is a must
You can't go to the store and grab the first two pieces you see. Just because you like both rugs doesn't mean they're a great combination. You can always buy them both, but you will separate them the moment you enter the house. But on the plus side, you've just got yourself some great pieces for two rooms! All that remains is to find the other piece of the puzzle.
If you are looking for a rug that can be laid over a rug or vice versa, always make sure there is something that ties them together. The easiest way to put them together is by color. It doesn't have to be the same color, but stay within the same color range. If the rug is dark blue, try layering a lighter shade on top or one that complements blue. This rule does not apply to neutral tones. When it comes to neutral colors, you can always combine them with most of the specter colors.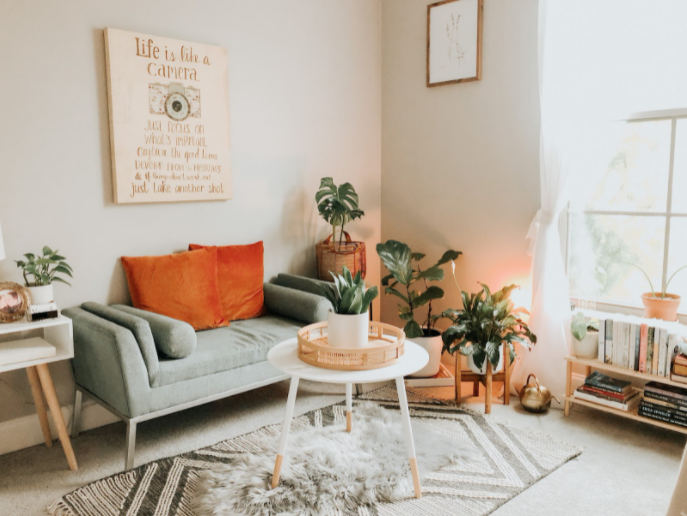 Size matters
Your rug should be much larger than the rug you are laying on it. If they are the same size, one will cover the other and you will not get the effect you want. The only possible result would be an oddly raised rug in the middle of your room.
The rug should be the dominant piece going under the coffee table and sofa, or at least the front legs of the sofa. The rug, on the other hand, is the hidden gem of it all, giving out a bit of dimension, making the rug appear fluffier and depending on the texture and size, it can be placed in the center or on the sides.
Use it all year round
When you think of layers, you immediately associate it with wintertime and temperature drops. But you want your home to be cozy all year round, not just in the winter. The right materials will keep you warm in winter and feel fresh and airy all summer long. Keep this in mind when shopping for rugs. Even if you get too hot, simply roll up the rug and store it away.
Pastels, neutrals and shades of blue are perfect for summer, and cotton fabrics are the right choice. The white faux fur rugs are hot for winter and give you that toasty warm feeling, and pairing them with a flat rug adds texture and looks great.
It doesn't have to be boho
Some of us prefer simplicity and minimalism, meaning the whole thing bohemian style looks too crowded and noisy. The good news is that you can layer rugs and rugs without switching styles. If you're afraid of patterns, stick to solid-color rugs, and if you're not savvy about color, stick to neutrals, because you can't go wrong with that.
In the end, what matters most is that you have fun. You can't go wrong most of the time and when doing your research or asking professionals. Even if you make the wrong choice, we're sure that extra piece can find its place in your cozy home.