Woolworths Group and Pact Group are working to establish a new partnership to boost circular packaging.
According to the two companies, this could see up to 18,000 tonnes of recycled plastic used in Woolworths' own brand packaging each year.
Woolworths says it's committed to removing plastic from packaging wherever it can, already removing more than 5800 tonnes of virgin (newly made) single-use plastic and packaging from its own brand range in FY22. Where there is currently no viable alternative to plastic for food safety or quality, the retailer is working to use recycled plastic to reduce the environmental impact.
The partnership being developed between Woolworths Group and Pact is expected to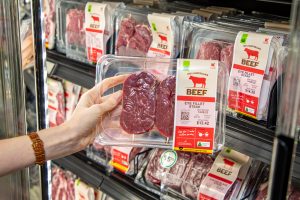 represent a multimillion-dollar investment in local recycling and manufacturing capacity.
"Projections that the partnership could see 18,000 tonnes of newly made plastic replaced with locally produced recycled plastic each year would relate to an estimated decrease in carbon emissions of almost 25,000 tonnes (equivalent to planting more than 37,000 trees) and a saving of almost 500 Olympic swimming pools-worth of water annually," says the two companies.
"The intent of the proposed partnership is to establish Pact as Woolworths Group's key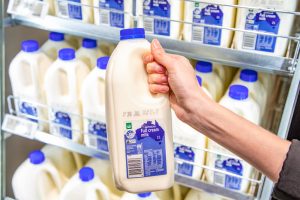 strategic partner by volume in its efforts to deliver more sustainable packaging across its own brand range and deliver the most significant boost to date towards Woolworths Group's goal to halve the use of virgin (new) plastic across its own brand packaging by 2024."
Under the proposed partnership, Pact says it will use recycled plastic to make more sustainable packaging for products across Woolworths' product range. This includes milk bottles, meat trays and beverage bottles, drawing on plastic collected from household recycling and container deposit schemes.
Pact currently operates five plastic recycling facilities in Australia, including the recently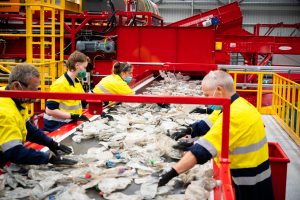 opened PET recycling plant in Albury-Wodonga which is said to have the capacity to recycle up to one billion PET beverage bottles a year. Another four facilities are planned for construction by 2025.
Woolworths Group Managing Director of Format & Network Development Rob McCartney says as Australia's largest retailer, Woolworths has a responsibility to make the products its customers put in their shopping baskets better for the environment.
"We're working hard to remove plastic from packaging like our bakery trays. However, it can be necessary to protect quality and food safety in some products – which is why replacing it with recycled plastic is the next best thing," he says.
"Across the scale of our range, the real challenge is sourcing quality recycled material in the volumes we need and ensuring it's coming from within Australia to support the development of our local circular economy and avoid shipping emissions.
"We're working with Pact on a partnership that would propel us closer towards our sustainable packaging goal than we've ever been before, while also helping to grow the Australian recycling industry to meet demand in the years to come."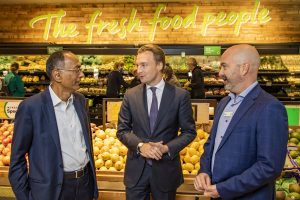 Pact Group CEO and Managing Director Sanjay Dayal says we know that consumers and businesses are increasingly demanding recycled and recyclable plastic packaging. He adds that Pact is working with committed partners like Woolworths Group to drive that change.
"Plastic packaging that is designed effectively, that is recyclable and recycled properly in Australia can be used again and again, creating a truly local circular economy for plastics," says Mr Dayal.
NSW Minister for Environment James Griffin adds that the initiative will support the NSW government's ambitious goal to triple the plastics recycling rate by 2030 and reduce plastics from entering our environment as litter or going to landfill.
"It is great to see businesses working in partnership with their customers, to move to more sustainable packaging and help develop a circular economy," he says.
Further initiatives
In addition to its recycling facilities, Pact is also investing $76 million to install new technology and equipment across its packaging manufacturing facilities as it continues to grow local capacity to support increased use of recycled plastic in Australian packaging. The investment is supported by a $20 million grant from the Australian government through the Modern Manufacturing Initiative.
Woolworths Group has also co-founded plastic recycling start up, Samsara, to help commercialise plastic-eating enzyme technology that could see plastic become infinitely recyclable. The business is still in its infancy with its first commercial scale plant expected to open in the next 18 months, from which Woolworths will take the first 5000 tonnes of recycled plastic produced for use in its own products.
Last month, Woolworths became the first major supermarket to announce the removal of reusable plastic bags from all stores nationwide by June next year. The progressive state-by-state transition is expected to remove 9000 tonnes of plastic from stores and online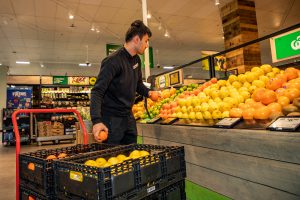 orders annually.
Woolworths Group and Pact's latest work on recycled plastic is the next chapter of a long-term relationship between the two businesses, with Pact already supplying Woolworths Group with 50 million reusable and recyclable plastic produce crates to replace traditional single-use cardboard and polystyrene boxes.