Woolworths Group has announced the establishment of its First Nations Advisory Board.
The eight-member Advisory Board was formed in August last year with the mandate to
provide "frank and fearless" advice to the wider business on matters related to Indigenous affairs, reporting directly to Woolworths Group's Board and engaging with the Woolworths Group Executive Committee and Sustainability Committee.
It will give counsel on matters including internal policies, advocacy positions, informing commercial and partnering decisions and Indigenous community engagement and empowerment.
The Advisory Board has 75% Aboriginal representation, comprising a cross section of Woolworths team members and Indigenous business leaders.
First Nations Advisory Board members
Adam Bray. A proud Iman man and Woolworths Group's General Manager of Indigenous Strategy and Affairs following his appointment in November 2021. Mr Bray has significant experience in Indigenous Affairs roles spanning Shell, Telstra, Australian Human Rights Commission and Royal Australian Navy.
Adam Goodes. A proud Adnyamathanha and Narungga man and co-founder of Indigenous scholarship program GO Foundation. Mr Goodes is CEO of The Indigenous Defence and Infrastructure Consortium and Director of Australian Literacy and Numeracy Fund.
Alex Holt. Woolworths Group's inaugural Chief Sustainability Officer since 2020. Mr Holt leads teams dedicated to improving social and environmental sustainability across the pillars of people, product and planet.
Claire Peters. Woolworths Group First Nations Advisory Board Chair and Managing Director B2B and Everyday Needs. Ms Peters was previously the Managing Director of Woolworths Supermarkets.
Courtney Palmer. A proud Worimi woman and BIG W State Manager for QLD and NT, leading a team of more than 4000 people across 48 stores. Ms Palmer is a passionate advocate for First Nations team members and the role of broader society in closing the gap.
Kristal Kinsela. A proud Jawoyn and Wiradjuri woman and supplier diversity expert who works closely with corporate and government leaders to influence procurement, organisational culture, and engagement with Indigenous businesses. Ms Kinsela is a Director of Many Rivers and Uniting.
Lauren Smith. A proud Kamilaroi woman and store manager of BIG W in Newcastle West, NSW. Ms Smith has been part of the Woolworths Group for 15 years and is a leader in Indigenous cultural awareness activities in Big W.
Sean Gordon. A proud Wangkumarra/Barkindji man and Managing Director of Indigenous business consultancy Gidgee Group. Mr Gordon has been advising the corporate sector for more than 10 years on Indigenous affairs and is the Independent Chair of the Barkly Regional Deal in Central Northern Territory, and a Council Member of the University of Newcastle.
Ms Smith says: "The creation of the Advisory Board and its dense representation of diverse First Nations voices shows the real authenticity the business wants to achieve in supporting and advocating for First Nations peoples in Woolworths Group and in the community.
"We're on the journey towards Reconciliation and we all have a part to play."
Ms Peters says: "The First Nations Advisory Board provides us with the capability to make a meaningful contribution to closing the gap, drawing on collective expertise and informed insights to make meaningful change.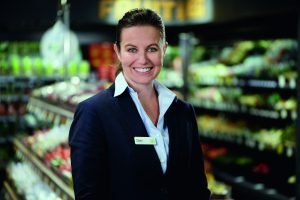 "Since we launched our first Reconciliation Action Plan in 2011, we have done a lot of good work, but we do not shy away from the fact that we did get some things wrong. We're listening, and we're learning from those mistakes.
"As supporters of the Uluru Statement from the Heart, we believe that Indigenous people should have a voice in decisions that affect them. Decisions we make should be made with – and not for – Indigenous peoples.
"This Advisory Board plays a critical role providing counsel and guidance on key issues and challenges of importance to Indigenous team members, customers and communities across Australia.
"NAIDOC Week is a reminder of the proud histories of First Nations peoples and a time to think about how together we can deliver a better tomorrow by elevating Indigenous voices – and making sure they're heard."