Ritchies opened its latest Fine Food & Wine Merchants store at Taren Point in southern Sydney last week, following a $10.4 million refurbishment of the previous store.
According to Ritchies Stores CEO Fred Harrison, the new store – which is 3600sqm in size – offers world class quality and standards for all your food and liquor needs.
"I strongly believe we have the best choice of fresh food and groceries available, in the one store," he says.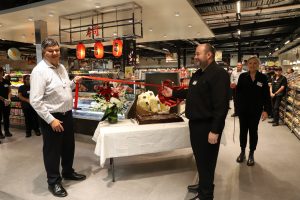 "Not only are there everyday supermarket items, but the store is overflowing with unique speciality lines in just about every department and aisle."
Adding to this, Store Manager Simon Fackender says: "Our store's transformation has been amazing and offers our customers some real key points of difference they didn't get to experience previously".
Delivering service excellence
Ritchies Taren Point has grown its customer service team to provide what the retailer promotes as the "friendliest and most memorable Ritchies shopping experience possible".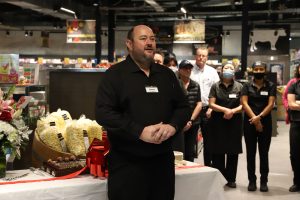 The addition of five self-service checkouts, says the retailer, will improve convenience and cater to the demands of today's busy shopper.
"I'm truly excited to be managing this fully renovated, state-of-the-art store and to provide you with the same friendly customer service," adds Mr Fackender.
Keeping it fresh
The supermarket's emphasis on fresh is apparent through many of its departments, and is something Mr Harrison says, "must be seen to be believed".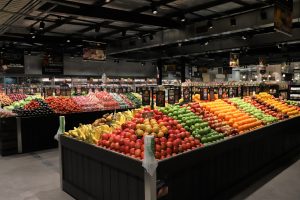 The refurbished store's produce department, for instance, boasts a high-quality range of fresh fruit and vegetables, along with freshly made orange juice, semi-prepared fruit, and a range of organic produce.
Fresh is a focus at the bakery, too, presenting a large choice of fresh artisan breads. Not stopping here, the department also offers the likes of fresh hot pizzas, freshly made popcorn, 'tap-and-go' coffee, and sweet treats such as gourmet doughnuts, cakes and slices.
At the deli, customers will find a large assortment of freshly sliced deli meats, fresh pastries, antipasti and salads, while they'll discover a range of fresh whole and filleted fish, prawns, oysters and a changing seasonal selection at the seafood counter.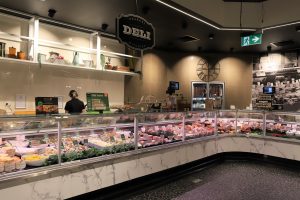 And to allow customers to "eat well on the go", the Sushi&Go team at Ritchies Taren Point prepare fresh sushi on site. For something more substantial, however, the Ritchies Kitchen offers options including roasts accompanied with seasonal vegetables, curries and casseroles.
In addition, Ritchies' Cheese Shop (featuring over 100 local and imported cheeses) and meat department (a selection that is said to have never been bigger) are further destinations for a customer's entertaining or cooking needs.
Beyond fresh
While there is a major focus on the fresh food departments, a lot of attention has also been directed into the grocery department, featuring a 'typical' supermarket range, along with a large assortment of premium, local and gourmet products.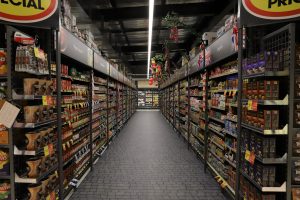 Addressing health, the Healthy Living department offers a range personally selected by Ritchies' nutritionist. Here you'll find the "very best" in organic and biodynamic food, gluten free, vegan, raw and wholefood options.
"We source the very best and healthiest products adhering to our very strict criteria," says Ritchies. "This ensures all the hard work is done for you, so you can shop in complete confidence that you're buying the best and healthiest products."
Customer's baby care and health and beauty needs aren't forgotten in-store either. Highlights include the animal-themed imagery throughout the baby care department, along with a trail and a Huggies train that the children are sure to love.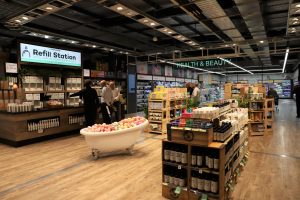 In front of the health and beauty department, sustainability takes the spotlight. Among the enviro and sustainability offering are cleaning, health and beauty, and household items that consider the environment.
"While we have tried to minimise products in plastic in this part of the store, there are some products, that due to a lack of any suitable form of packaging, are in a plastic bottle," says Ritchies. "However, these are generally made from recycled plastic and/or (are) recyclable."
Ritchies has also installed a range of 15 "enviro friendly" products that can be refilled into a customer's own bottle or one of the retailer's reusable aluminium bottles.
Gifting and kitchenware made easy
Greeting you on entry at Ritchies Taren Point is a display of flowers, plants and giftware. Adjacent to the gifting section is a premium chocolate display, featuring treats from Lindt, Koko Black and Ministry of Chocolate.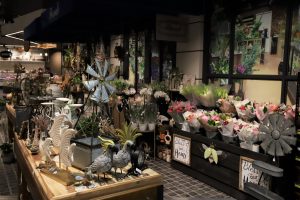 "Finding a special gift has never been easier," says Ritchies.
Also nearby is a range of kitchenware, promoted as "something a little different for a supermarket". This addition offers kitchen essentials such as utensils, electrical appliances and glassware.
Cheers to more liquor
In the supermarket's adjoining new-look liquor store, Ritchies has been able to extend its range of premium spirits, and wine (including an organic selection and a zero-alcohol zone). The retailer's craft range, said to be well known in 'the Shire', is expanding, too, with new releases weekly.
The store also has more fridge space to keep "all your favourite" beers, wines and RTDs chilled and ready to go.
"We even have a chilled wine dispensing unit," adds Ritchies, "so you can try before you buy."