Dan Murphy's has announced its expansion into wine subscription, with a "unique and expertly curated" offering called Dan Picked.
According to the retailer, Dan Picked offers ease, convenience and flexibility. The offering is said to have been developed with its customers in mind, "who are by far and large, looking to drink better".
"What we have seen in the last two years is that Australian consumers expect more convenience than ever," says Dan Murphy's Managing Director Alex Freudmann, "which is why we have created Dan Picked; to provide a service that is as seamless and smooth as the wines curated in each box."
The Dan Picked promise
Dan Picked promises "expert curation". Every bottle will be handpicked by Dan Murphy's wine team and delivered every 2 months.
All Dan Picked wine boxes contain six bottles. This includes one 'wildcard', aimed to expand and "delight" the palate. Each box also includes "handy" tasting notes and food matches.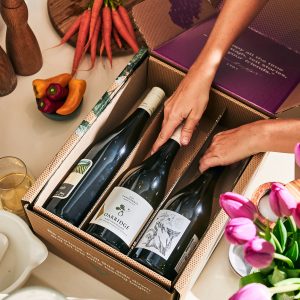 The new wine subscription is said to be for those looking to expand their wine palate but is also "well suited" for those who already consider themselves "solid cellar dwellers".
"What sets Dan Picked apart from other subscription services is the Dan Murphy's wine team," says Mr Freudmann. "With 70 years of experience, they uniquely marry an understanding of the Aussie palate with relationships with wine producers across Australia and around the world.
"For Dan Picked, they're hand selecting from a library of thousands of wonderful wines and bringing them to customers more conveniently than ever before.
"We're excited that this subscription model gives customers the opportunity to explore wine varieties they may never have tried before, including many from smaller, more regional wineries."
Signing up
Dan Picked subscriptions start at $99 (shipping is free) and includes a $129 option, as well as a $159 option.
Subscribers who sign up today will receive a $30 in-store voucher for Dan Murphy's as well as a bonus welcome gift with their first order.
For more information, visit danmurphys.com.au/subscriptions.