Construction of the southern hemisphere's first Amazon Robotics Fulfillment Center (FC) is nearing completion.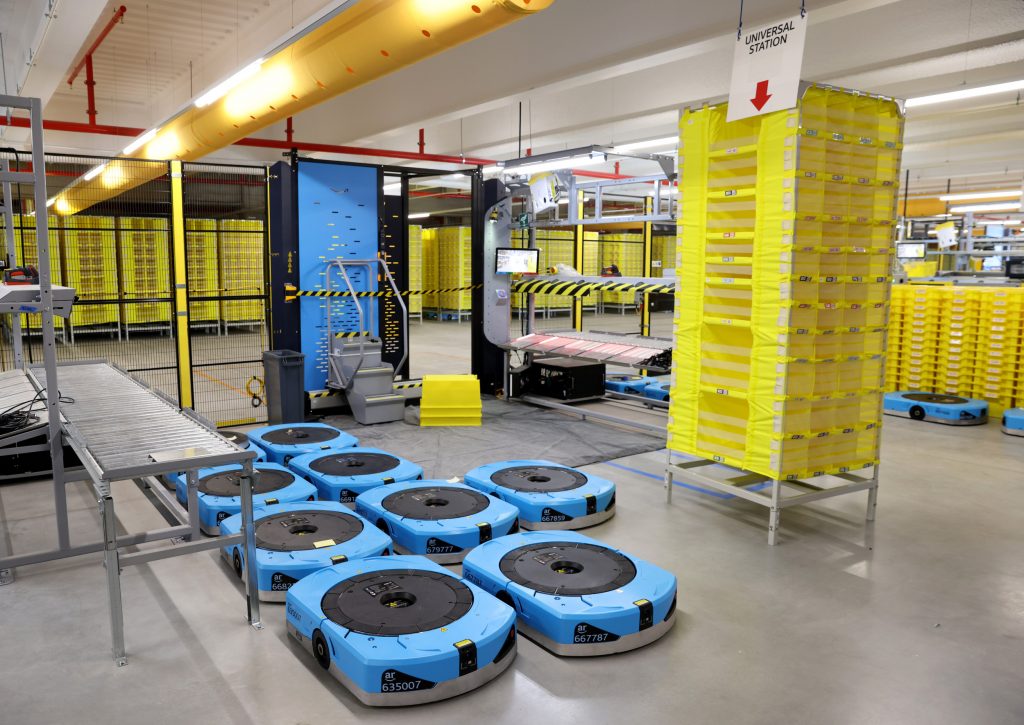 The robotic facility in Kemps Creek, a suburb of Sydney, is considered the largest warehouse ever built in Australia and extends over 200,000 m² on four levels.
The shell of the building has been completed and the site is in the final stages of interior construction, exterior work and the commissioning of the building services. It will be Amazon's second FC in west Sydney and the sixth in Australia.
More than 4,000 people have worked on the construction and equipment of the site. This included the installation of around 14 km of advanced conveyor technology and 2.5 km of robot safety fence from Amazon.
Approximately 37,000 yellow storage bins were built to house up to 20 million of the smaller items sold on Amazon.com.au. Hundreds of robotic drives were also put into operation to help employees fulfill customer orders.
Robots work collaboratively with employees by moving the inventory pods to them. According to Amazon, this reduces the effort that would otherwise be required for the employee to stow away sales items or order picking for new customer orders. They also save space, according to the company, allowing 50% more items to be stowed per square meter, which in turn allows for a wider range of products.
Craig Fuller, Director of Operations at Amazon Australia, says the opening of this location will double the company's operational footprint in Australia while creating more than 1,500 local jobs in western Sydney, with the ability to work with advanced robotics.
"The advent of robotics allows us to expand our warehouse capacity exponentially, adding opportunities to the thousands of small and medium-sized Australian businesses we support while increasing product selection and speeding up delivery for our customers across the country" , he says .
"We are excited to offer people in Sydney's west high quality employment opportunities in a safe and positive work environment at a time when they are most needed. In addition to specialized positions in areas such as robotics, we have a number of positions that do not require formal qualifications and offer the opportunity to work alongside advanced technology and build a career at Amazon. "