Here are some upgrades to your home to make your home feel newer!
Does your home feel a little old-fashioned? Has it been years since you last upgraded or do you just need new ideas? If so, don't stress yourself. There are many interior design projects out there that cost less than you think and that can easily be done in two weekends or less. That means you can have a brand new home without breaking your budget. To prove it, here are 6 home upgrades that will make your home feel newer in just a weekend!
Get New Windows
If you have old rickety windows, not only does your house look old, but there is also a chance they will let in much of your precious heating or cooling. That means you have to run your air conditioning and heating for longer than necessary – wasting energy and costing you extra money.
You can change this by replacing all of those old drafty windows with newer, more efficient ones. If you take that into account, Windows replacement costs is not outrageous, there is no reason to stick with single-pane windows, because today's double-pane windows offer far better insulation so that less heat escapes from the house in the winter months and just as much protection in the summer. If such new windows sound like too big of an investment, major vinyl window manufacturers offer many different styles that are similar to traditional wood frame windows, but without additional maintenance and expense.
Update your devices
While replacing all of the major devices may be too much for some people, there are other minor device upgrades that can still make an impact. The replacement of older lightbulbs with highly efficient compact fluorescent lamps, which use 75% less energy than conventional lightbulbs, is a starting point. Replacing the shower head in your bathroom can also give your home a new feel. A normal shower with an outdated head wastes up to 10 gallons water per minute; When upgrading to a modern, high-performance model, that number drops to 4 or 5 gallons. By replacing old devices and updating old fittings, you can easily save 20% of your energy costs every month, so that the payback period is fast and the additional costs are gone in no time at all.
Add new flooring
Even if you're not remodeling an entire home, upgrading your carpet or flooring to new tile or hardwood floors can make a huge difference and add value to your home when it comes to selling. Not only does it let people know that someone took care of the house; but it also makes them feel like they're walking on something clean and new. Flooring is one of the things that you really get what you pay for. Just because it's more expensive doesn't mean it's not worth the investment. Replacing worn flooring is an upgrade for your home that can make a huge difference in the overall look of your entire home.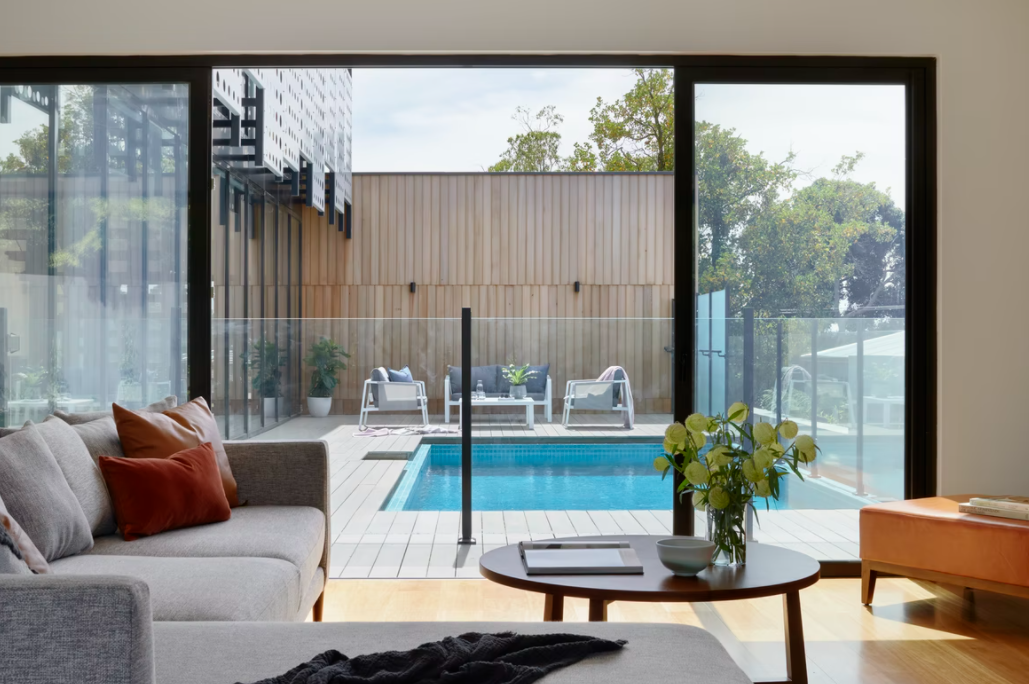 Add new worktops
If you have an outdated countertop with cracks or chips, not only does the area look older, but if it is an area where food is being cooked, there are health concerns too. Whether wood, laminate, stainless steel or stone, new worktops are easy to install and give your kitchen appliances a whole new shine, while they create additional functional space for the preparation of meals or just additional storage space. For worktops, choose a material that is easy to care for and does not show every small scratch. If you want to save yourself the hassle of unusual maintenance, choose a safe choice like plastic laminate because it's durable, affordable, and easy to clean.
Add a new coat of paint
Color is one of those things that can fix so many problems at once. If the walls have small scratches or scuffs, painting them over prevents dust from collecting in empty holes and also makes an older wall look fresh and new again. Even if you are only designing one room, choose a lighter color or a more modern one Color scheme can make your home stand out from the rest.
Add a new outdoor area
Adding an outdoor living area to your home is one of the most affordable renovations you will find (while adding an extension easily costs hundreds of thousands, older decks to repair or new ones to build cost a lot less). Whether a fireplace, barbecue island or terrace that inspires you; There are many ways that you can expand on what you can do outside. You don't even need to remove walls if you're short on space, as adding an outdoor living room on the ground floor by replacing old concrete paving slabs with interlocking wooden planks will make a huge difference and spice up the average backyard without major construction work.
A home is a place where you grow up and eventually have a family. It is the place where memories are made for life and it should be filled with things that make everyone feel happy and comfortable. Upgrading your appliances, counters, floors, or the outside area will make the house look newer and more modern while making you feel at home to everyone who steps in.