Give your home a thorough clean before winter arrives!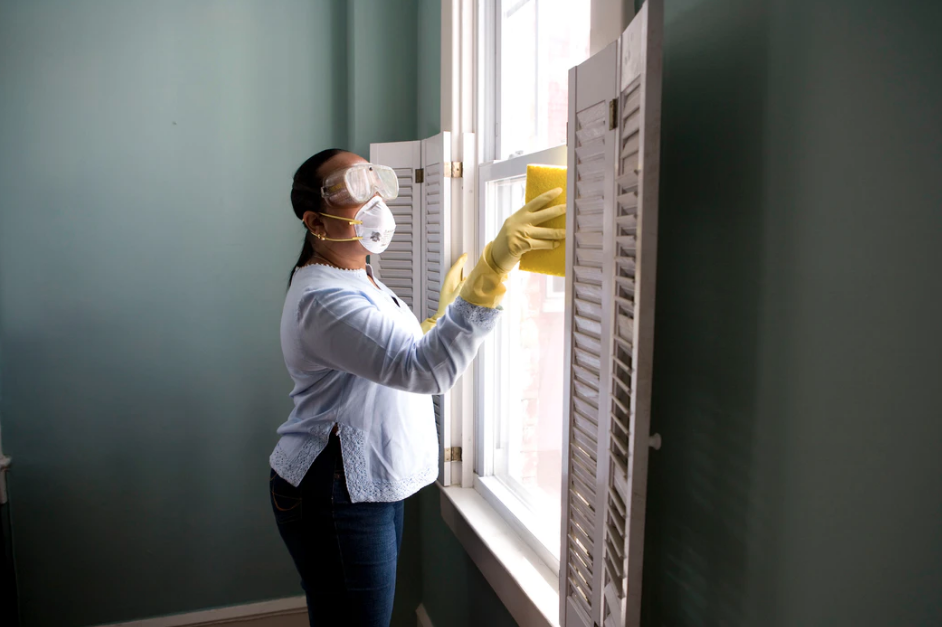 Photos by: Unsplash
October is here and we know exactly what that means – Winter Is Coming Memes are just around the corner! Long walks in the sun, enjoying the warmth and endless sunsets are over, shorter days are ahead. All of this results in chores that you've probably put off since spring cleaning, and this is your last chance before the days just get too short!
The sooner you start, the easier it will be for you. If you've already done something Preparatory work before autumn, it gets easier. However, if you've decided to relax during those longer summer days, in addition to your daily cleaning, here's a 10-day winter prep guide for your home:
Day 1: clean and repair your shoes
The first thing you need to do is take all of your shoes out of your closet and clean them thoroughly. Your spring and summer shoes should be thoroughly cleaned as they are put away for the season – it's time to put your winter boots on! So take them out and get them ready: if there's something that needs more thorough maintenance than a standard clean, you might want it to be one Cobbler.
Day 2: Make a clothing inventory
Once you are done with the shoes, you can move on to the next item on your checklist – attacking your closet! First things first, wash your spring / summer clothes and pack them up for next year. Next, sort the clothes and take out the ones you don't want to wear again. Donating them would make room for new clothes. Lastly, take your winter clothes to the easy-to-reach levels.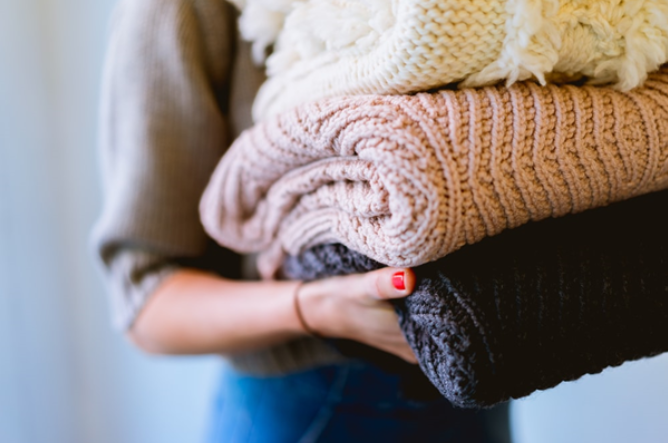 Day 3: remove the trash
In the early stages of your winter prep, you may want to clean up and get rid of trash. It gives you a better view of the house and what you actually need to clean. Organize your trash drawer (you know you have one) and make sure everything in it has a purpose. Throw away damaged or no longer needed items.
Day 4: Clean the small appliances
Immerse yourself in your kitchen and thoroughly clean the small appliances – including the sides, tops, bottoms, accessories, and plugs. Utensils that you do not use regularly (e.g. can openers or barbecue accessories that are waiting for the next season) should also be cleaned thoroughly. For devices such as the coffee machine, follow the manufacturer's cleaning instructions. Also: check your pipelines for sub-zero temperatures.
Day 5: Take care of the windows
Remove screens or anything covering the windows and use the vacuum cleaner with the appropriate attachment to remove dust. Then use a good window solution to thoroughly clean the glass inside and out – use the last warm days of the season for this. While you're at it, you may also want to clean the curtain rods and wash the curtains. If you want to upgrade your insulation, custom curtains are an easy way to add noticeable warmth to otherwise cold window glass, especially for large verandas.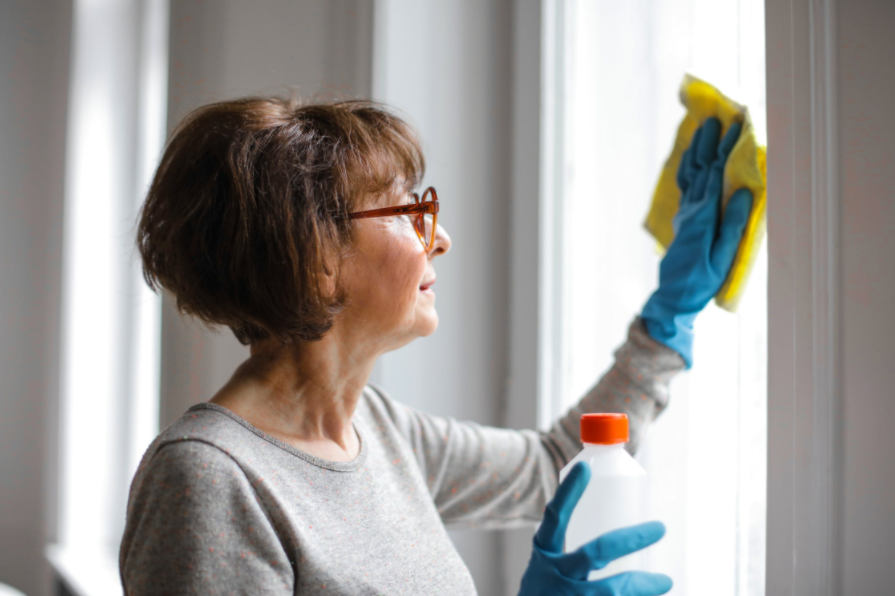 Day 6: Clean the plumbing
As mentioned earlier, your drains have likely seen a lot of different litter over the past summer, which is why you want to clean them up. Use this method for every drain in your house: pour some boiling water down the drain, pour baking soda over it, and add vinegar. Cover the drain with a stopper for a few minutes, then pour another round of hot water. If you notice any leaks or damage, you should call a plumber.
Day 7: clean the oven
As soon as autumn has passed, you will soon have another holiday: Christmas. That means you have to cook a lot – you need a super clean oven for that. You should follow the manufacturer's instructions as they may recommend products for use. When the stove is ready, you may want to clean the hob as well as the extractor hood. These three go together, so you can't really clean one without the other.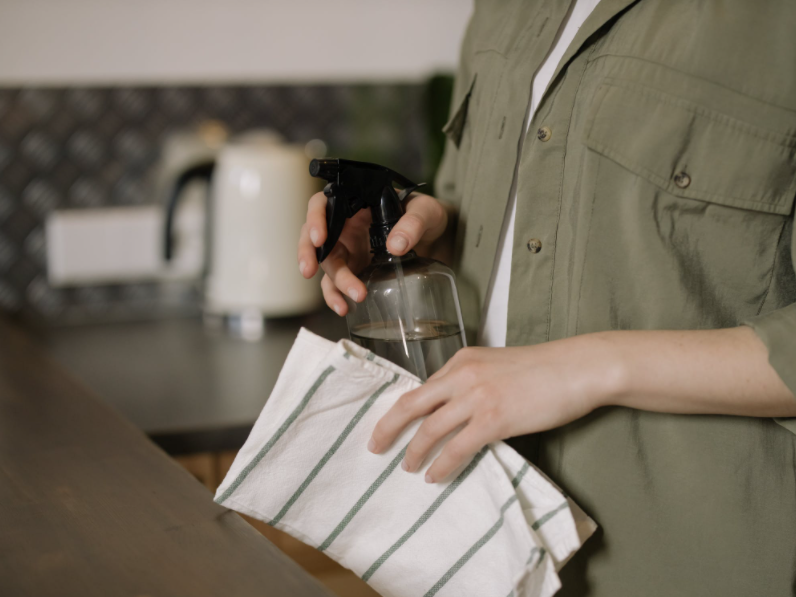 Day 8: clean the walls
Clean or wash the walls depending on the type of paint you have on them. Remember, the days are getting shorter, so take advantage of the sunlight and warmth that you have left! Remove dust, cobwebs, and stains that ruin the aesthetics of your wall. If your wall has discolored or chipped areas, you may want to touch up it. If you need mold removal, you should also make sure that you are using appropriate products for that.
Day 9: clean the electronics
Go through your house and start cleaning all of the electronics. Start with the remote controls – after the muggy summer, all the germs and bacteria are there. Clean the tablets and phones. Clean the keyboard, then dust the screen on your computer and TV. If you have old VHS tapes or CDs, sort them out and see if you have anything to donate.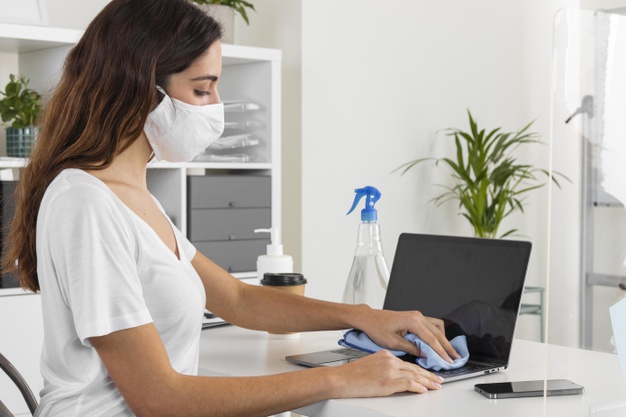 Day 10: Clean and wash carpets and rugs
When you get to the bottom of the checklist and are likely to be removing most of the dust, you may want to clean the carpets. Start by vacuuming the floors to remove most of the dust and hair. Then, pour some carpet shampoo into a large bowl of water and start scrubbing. However, if the carpet is badly soiled and you don't have the time or resources to clean it yourself, you should hire a cleaning service to get your carpet nice and clean. Keep in mind that this can be very complicated in winter so this may be your last chance before next spring – and we all know what the summer months can do to your carpets, especially when kids and / or pets are running around!
The bottom line
Preparing your home for winter shouldn't be limited to a day. Spread the tasks out over several days and proceed step by step. Not only does it keep you from getting tired, but it can also cater to it much better.