By Nerida Kelton, Executive Director of the Australian Institute of Packaging.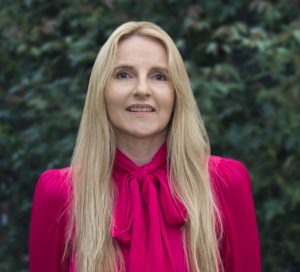 Nerida Kelton, executive director of the Australian Institute of Packaging.
You may have heard the terms active and smart packaging, but not really understood the role these solutions can play in extending shelf life, monitoring freshness, displaying quality information, improving safety, and increasing consumer convenience.
Smart packaging systems not only monitor food quality and safety, but also serve as a digital footprint to track and trace food from the packing house to the home.
Active and intelligent packaging systems can also ensure that food waste is minimized along the entire supply chain.
Active packaging
Active packaging offers functions to extend the shelf life and actively change the condition of the packaged food when additives are incorporated into the substrates or the interior of the packaging. Depending on the desired result, the additives are released or absorbed into the packaged food or the environment in order to improve not only the shelf life, but also the quality, safety and sensory properties of the food.
Active packaging can be designed to retain or eliminate oxygen, carbon, moisture, and odors, releasing compounds such as CO2, antimicrobial agents, antioxidants, flavors, and more into the food.
Active packaging encompasses numerous solutions including modified atmosphere packaging (MAP), equilibrium modified atmosphere packaging (EMAP), spoilage / disease indicators, moisture absorbers, oxygen / ethylene scavengers, carbon dioxide emitters and scavengers, taste / odor absorbers, preservatives , UV barriers and antimicrobial packaging and more.
Smart packaging
Intelligent packaging communicates product changes and monitors the condition of the packaged food in order to provide information about the quality of the food from farm to plate.
Smart packaging includes time-temperature indicators (TTIs), shelf life sensors, color-changing thermochromic inks and labels, and more.
Smart packaging can contain either an external or an internal indicator that is used solely to capture, recognize and record certain information about the food along the entire supply chain. This information can be used to determine whether environmental changes have occurred to the product during the material transport, logistics and transport of the goods to the consumer.
Intelligent packaging systems can also be used as proof of tampering, product protection, counterfeit protection and at the same time provide real-time data for track & trace. These systems are an innovative digital information tool that can display the product across all sectors of the supply chain and ultimately communicate the entire life cycle of a product directly to the consumer.
The active and intelligent packaging industry worldwide continues to develop innovative systems that can improve quality control, extend shelf life, optimize freshness, control shipping and transport routes, access spoiled food at any point in the supply chain and communicate with consumers.
Consumers also benefit from being informed about everything, from the freshness of the product and the correct temperature of the food to when it is ready to be consumed or turned.
Examples of innovative active and intelligent packaging solutions
Grape N 'Go EMAP basket
Developed by Result Group and Navi Co Global in Australia, the Grape N 'Go basket was developed to minimize food waste and enable consumer convenience.
The Grape N 'Go product is packaged in the tray using EMAP controlled atmosphere technology that allows the product to breathe and extend its shelf life. The structure of the cover film consists of two laminated layers with perforated laser holes on the cover surface to enable optimal O2 permeability. These holes, invisible to the eyes, allow the product to breathe and support a longer shelf life. The Grape N 'Go resealable lid uses a special, uncured adhesive layer that is exposed when the consumer first opens the multi-layer resealable lid. After exposure, the layer retains its adhesive properties for up to 20 applications, even under difficult cold conditions of refrigerated storage.
Longer shelf life avocados
Mission Produce, an advanced avocado network that has partnered with Hazel Technologies to bring AvoLast by Hazel, is a new shelf life extension program that allows avocados an average of three additional days of optimal ripeness. The AvoLast program uses a quarter-size biodegradable and food-safe packaging insert that temporarily blocks an avocado's ethylene receptors and slows the ripening process.
By extending the shelf life of hard and ripe Hass avocados, the goal is to reduce retail throw-away, which in turn increases bottom-line profit while creating more positive consumer experiences that drive category growth.
Materials and sensors are combined for an interactive food expiration date
Innoscentia has developed expiration date labels that enable real-time monitoring of food quality to reduce waste and alert consumers to spoiled food. The technology works by measuring the volatile organic compounds (VOCs) that are emitted as gases in packaged meat. When the gases start to signal that the meat is decaying, sensors in the labeling can connect to the consumer's smartphone or digital system to alert them that their food is spoiling. Technology can estimate when an expiration date is likely.
Mowi's end-to-end traceability platform for salmon
Mowi, the world's largest producer of Atlantic salmon, partnered with EVRYTHNG to bring their brand to market with 100% transparency and to promote food traceability and origin for their product lines.
With a smartphone, consumers can scan the packaging to understand the full life cycle of the salmon. Each item's packaging has a consumer-scannable QR code that uses the global GS1 Digital Link standard, which connects to the item's digital identity in the EVRYTHNG platform and reveals batch-level information about the salmon.
Real-time shelf life display for meat, poultry and fish
Blakbear has developed a paper-based electric gas sensor that shows in real time how long packaged meat, poultry and fish will last.
Consumers can access the best before dates in real time by scanning the RFID tags with their smartphones and informing them of the remaining shelf life. In addition, the consumer receives information on whether the product can still be consumed safely or should be disposed of.
100 million connected packs launched for UK dairy brand
In cooperation with SharpEnd, the food brand Yeo Valley Organic has introduced networked packaging for all products as part of the new brand platform "Put Nature First".
Working with connected consumer agency SharpEnd, Yeo Valley Organic says it can now connect directly with consumers through its most scalable media asset.
Consumers can use their smartphones to scan the "Moo-R" QR codes found on over 100 million products.
Yeo Valley wanted to inspire others about the benefits of organic and how it is a critical factor in tackling the climate crisis. The content will encourage everyone to put nature first in their own little way, whether it be by buying UK organic dairy products more often, reducing food waste, or promoting wildlife in their garden.
Counterfeit protection and serialization for premium watermelons
Kezzler's track-and-trace technology includes high quality locally produced watermelons and rice produced in the state-sponsored National Model Agricultural Industrial Park in Hanting, Shandong.
Kezzler's technology includes the attachment of a unique ID to each product for each watermelon in order to protect the premium product from counterfeiting. The system uses a patented algorithm called DME (Digital Massive Encryption) to quickly generate many IDs that are used for serialization via QR codes, RFID, etc.
With WeChat, consumers can scan the packaging from their smartphone via a user interface. This also gives them access to information about how the product was grown and when it was harvested.
If you look at the latest innovations in the field of active and intelligent packaging, it becomes clear that this technology is advancing rapidly and can bring significant benefits to everyone along the value chain.
If you are interested in ensuring the highest level of food safety, quality and freshness, minimizing unnecessary food waste along your supply chain and communicating directly with your consumers, then you should consider active and intelligent packaging systems.
About Nerida Kelton MAIP

Nerida Kelton has worked in the packaging industry for more than 23 years and is Executive Director of the Australian Institute of Packaging, Australasia's premier packaging education and training professional body. Nerida has a passion for sustainable and circular packaging design and the "Save Food Packaging Design" movement is the steering committee of the National Food Waste Strategy of the Environment. She invests her time educating the industry about the important role packaging plays in minimizing food waste and how the design of "Save Food Packaging" can make a difference.
Via the Australian Institute of Packaging

The Australian Institute of Packaging (AIP) is the leading packaging education and training organization in Australasia, helping shape the careers of generations of packaging professionals, from packaging technologists to international packaging directors, along with a wide variety of people in related disciplines, such as sales and marketing, purchasing, production and the environment.
The AIP was founded in 1963 in response to the need for packaging technologists to interact with one another and provide professional identities to individuals in the packaging industry. AIP has been in the industry for more than 55 years and is the only professional organization designed to provide professional and personal development at all levels of the packaging industry.