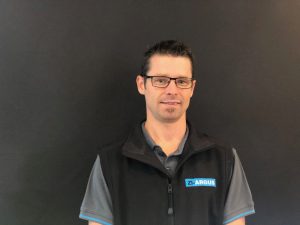 Richard Roberts
How cloud provision advances Industry 4.0 technologies.
From ZI-ARGUS Australia National Industry 4.0 Operations Manager Richard Roberts.
Industry 4.0 is revolutionizing the way manufacturers work. The integration of technologies into the factory floor via the Industrial Internet of Things (IIoT) has upgraded many plants to so-called "Smart Factories".
While IIoT integration on the factory floor benefits manufacturers by enabling higher production output and lower labor costs, another benefit is that wherever IIoT technologies are installed, they act as data collection centers.
These smart factories have advanced sensors and software that collect and analyze data to enable better decision making.
However, because this data has traditionally been stored on local servers, manufacturers have struggled to scale the data and integrate it with other operations.
Manufacturers who rely on local storage for IIoT data only get half the benefits of these valuable insights because they cannot scale the data to its full potential.
Enter "Cloud Deployment".
Realize the full potential of IIoT data

Cloud delivery is the process of delivering an application through one or more hosting models that leverage the cloud. With cloud provisioning, data can be stored, accessed and shared securely and seamlessly.
Realizing the full potential of the data collected is essential for the continued operation of smart factories.
What unites the various use cases of the IIoT is the need to have data accessible, available and integrated in order to provide new processes and applications – the cloud is perfectly positioned for this.
As an industry, manufacturing is benefiting from the widespread adoption of cloud delivery as it enables manufacturers to test, validate, and execute "proofs of concepts".
This is of great benefit as it provides a major line of business with minimal effort and expense.
As cloud delivery rates increase, more and more systems will be able to securely connect and communicate natively, pushing and pulling data to generate insights that ultimately lead to intelligent chatter and live prediction decisions for businesses.
While the potential ROI of cloud deployment seems like a breeze, some manufacturers are reluctant to use the common misconception that cloud deployment offerings are too complex and slow.
For this reason, ZI-ARGUS introduced our Symbiont Cloud Deployment solutions to deliberately avoid these early pitfalls – manufacturers will only recognize the true potential of cloud deployment if the solution is quick, easy to implement and easy to understand.
Seamless collaboration across the company

Symbiont from ZI-ARGUS is a cloud provision software that aggregates data from various different systems in the operational area. This data is then visualized in a meaningful way in the form of trends, warnings, key performance indexes and reports that are available on a dashboard.
The software emerged from the knowledge that a key element of successful smart manufacturing is access even to small plants to flexible deployment models for major innovations that guarantee a clear competitive advantage.
With Symbiont, companies have access to the best cloud delivery while staying within budget constraints. This converts initial investments (i.e. capital expenditures) into recurring costs that are spread over the reference period (i.e. operating expenses) for the benefit of the ROI.
Symbiote advantages for engineers

Visualizations are easily possible on a tablet or smartphone, as information can be accessed from anywhere and in real time.
The fast and easy data visualization enables seamless management of daily activities. Findings from machines enable engineers to:
Better resource allocation
Implement process changes faster
Schedule work more effectively.
Symbiote benefits for managers

Data can be seamlessly moved between different environments as needed to ensure that workloads can be updated and adapted to new functionality.
Access to overall equipment effectiveness (OEE) analysis, reporting, and predictive maintenance enables a manager to:
Recognize inefficiencies in the plant
Schedule planned upgrades
Reduce downtime.
While Symbiont offers various benefits to managers and engineers, one of the main purposes of the software is to improve collaboration across the enterprise and bridge the gap between different workflows.
It is important that all departments of the company come together to create, share and learn from common data. Companies that work together to achieve set goals will be easier and faster to succeed than companies without a cloud deployment, and Symbiote brings consistency to this collaboration.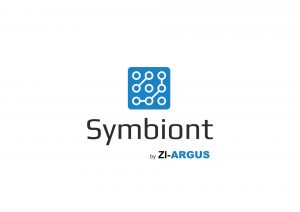 About the Open IIoT Group

Open IIoT is an initiative of some of Australia's best-known automation brands – SMC Corporation ANZ, Beckhoff Automation, NORD DRIVESYSTEMS, Balluff, ZI-Argus and our newest member KUKA Robot Automation. It was founded with a mission to provide end users and the broader manufacturing industry with valuable, efficient, and easy-to-understand information on Industry 4.0, IIoT, and other related topics. Our industry experts break down the jargon and tackle real-world automation problems to help customers unlock IIoT opportunities with commercial value – and ultimately advance Australia's economy through smart manufacturing.
Please visit https://openiiot.com.au for more information.