Almondco Australia was founded in 1944 and is a 100% dedicated almond processing and marketing company and one of the most successful horticultural cooperatives in the country.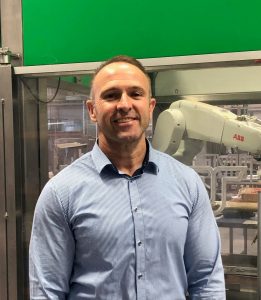 Glen Foreman
From HMPS Sales Director Glen Foreman.
Almondco's integrated supply chain includes more than 85% of Australia's almond growers, while the brand is known worldwide for supplying high quality almond products and ingredients in bulk.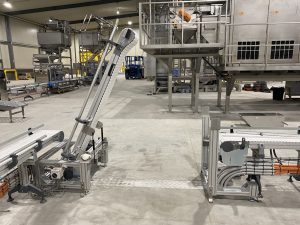 From the almond harvest to the finished product, the supply chain is remarkably labor and waste efficient. Almondco uses almost 100% of the almond through its various sorting and value creation processes that result in a wide range of almond products reaching many important ingredients for healthy food and traditional market segments.
HMPS does the job
Almondco turned to HMPS to supply an integrated turnkey processing system for its new $ 25 million expansion at its main regional facility in South Australia. The company recorded increased growth due to the increased demand for vegetable (almond) products and had to increase its value-added production.
Almondco had to make arrangements to meet current and future demand. As a result, HMPS was selected to significantly scale and automate their value-adding production volume to accommodate projected production growth over the next five years.
No stranger to complex packaging equations, proud Australian packaging machine manufacturer, HMPS took care of the procurement, project management and integration of the entire system.
Almondco wanted a single local point of contact for the project, which included the full integration of all new equipment such as case erectors, polybag inserters, checkweighers, inline metal detection and robotic palletizing and conveying systems.
Brenton Woolston, Managing Director of Almondco, says the company went through a competitive tendering process and was delighted when an SA-based company was selected to do key integrated equipment and process work. He noted that the Almondco project team and the HMPS team worked closely to deliver key project outputs. Mr. Woolston appreciated HMPS's professionalism and dedication to completing the project on budget and on tight schedules, particularly due to Covid disruption.
Project challenges
There were several key insights such as connectivity, integration, and communication across dozens of individual devices.
This project also suffered delays from Covid-19, but the value of this project lies in the shared flexibility, ongoing communication and HMPS commissioning of every single device on the line. This includes the installation and commissioning of European components as suppliers could not get to Australia.
Key highlights
The finished system can produce 400% more value-adding almond products per hour via several dedicated lines with the latest operational and food safety quality systems.
In addition, HMPS installed HMPS Connect – the company's real-time remote operating system for instant reporting, troubleshooting, maintenance and external control. After the success of the project, HMPS received a maintenance contract so that we can now take over the maintenance of the new and original line.
Winning a project of this magnitude was undoubtedly the greatest highlight. As a local business, it is a huge asset to be able to work with a local SA client on a project that supports the local economy. It is an opportunity to instill a sense of community and collaboration and to show what we are doing.
To see the fully automatic palletizing robot in action, click here.
Via automated packaging systems from HMPS, Propac Industrial and NOW Integrated Machinery
Turnkey automated packaging solutions: Whether you want to bag it, pack it or pack it – we are there for you.
HMPS has partnered with Propac Industrial to bring you more than 60 years of combined experience in packaging automation. Together we are stronger and more innovative and enable a seamless project.
From the raw product in sacks, bag-in-boxes, cartoners and case packers to the final palletizing and stretch film application – with our quality packaging solution we offer solutions for the entire line and offer you a contact person for your next project.
With 24/7 support and factory trained technicians, we believe in collaborative relationships to ensure the best possible result for you, our customer.
BAG-IT – BOX-IT – WRAP-IT