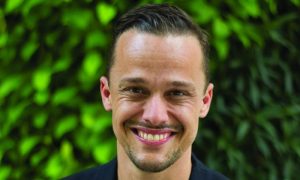 Mark Britt
Digital Executive Mark Britt has joined the eftpos team as CEO of Beem It and has plans for a new national rewards platform for Australian consumers.
The rewards platform will aim to take the mobile wallet that has grown in Australia to the next level.
Mr Britt's vision for the company is to extend the digital wallet experience to the physical world.
It is known that Beem It will soon be enabling discounts and offers, an all-in-one loyalty wallet, gamified social rewards and promotions in support of local businesses with more updates to be announced in the future.
Stephen Benton, CEO of eftpos, comments: "Mark embodies the start-up mentality that is required to bring the required speed to market and intensively meet customer needs. This is vital as the eftpos group has great ambitions for Beem It, both in terms of the role it will play in Australia as a lifestyle app for all Australians, and for the eftpos group to gradually add new ones Covering projects for the group. "
Says Mr Britt, "Beem It already has a loyal user base of over 1.4 million Australian members with over 200 million social connections between them, so there is a great opportunity to bring more services and features to Beem It's creation." an Australian digital marketplace designed to deliver value to all users.
"Australians are already using digital wallets to pay for their daily expenses, and eftpos recognizes that the key growth opportunities are related to how the value-added services around digitized payment are achieved."
eftpos takes an agnostic approach to mobile payments. It's Mobile's mobile transactions increased by more than 400% year-on-year in May 2021 in all supported mobile ecosystems, and from April to May 2021 alone there was a 13% growth in Eftpos mobile transactions.
Mobile and digital wallets are an important part of eftpos' mobile strategy and with the continued rise of digital wallets and mobile initiated transactions in business as the most common types of contactless payment methods.