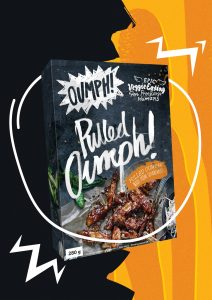 Swedish herbal brand Oumph! landed in Australia with the help of LIVEKINDLY Collective.
With its hero product Pulled Oumph!
Made from sustainable soy protein, the range is designed for use in cooking and recipes – which sets it apart from the many ready-made, plant-based products currently available in Australian retail stores.
LIVEKINDLY Collective is a global brand group led by a management team of food industry veterans. The start of Oumph! In Australia, in addition to its "sister brand" The Fry Family Food Group, the Australian market for plant-based foods is developing rapidly.
"We are excited to see what Oumph! Will bring to the Australian market, "says Shaun Richardson, General Manager of LIVEKINDLY Collective Australia.
"We want to kill boredom and see a great opportunity to satisfy consumers – especially younger target groups – who like to experiment with plant-based foods, but do not arrive with the brands and products currently available on the market."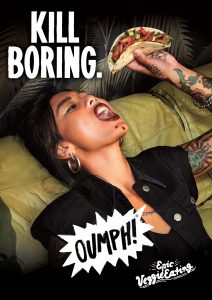 He continues: "In the early days of the plant-based movement, the plant-based consumers were viewed by the market as a homogeneous group – the stereotypical vegans. Now that plant-based foods are fast becoming the "new normal," we are in an exciting time realizing that there are many different types of people who enjoy plant-based foods – and there are many different ways to do so do enjoy them. "
Global brand leader at Oumph! Henrik Åkerman adds: "Oumph! has a clear distinction in the market with a range of tasty products and a brand that appeals to a broader target than vegans and vegetarians.
"We encourage consumers to use their Oumph! Get creative, be adventurous and add different spices and flavors. Uff! has a bold, creative brand personality that is particularly popular with younger plant-based consumers. "
Drawn Oumph! is available from Woolworth.