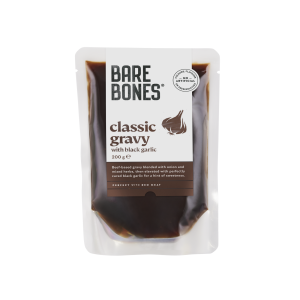 Kraft Heinz has innovated and locally made a number of premium finishing sauces to modernize the sauce category in Australia.
The Bare Bones brand includes sauces, sauces and juices with a focus on simple ingredients to "inspire Australians to get creative in the kitchen".
The range also includes truffles, black garlic and wine.
"We believe the most delicious flavors come from simple ingredients," said Shane Kent, Kraft Heinz's chief marketing officer.
"Each sauce has been carefully crafted to be the perfect complement to modern dishes and to redefine the sauces and sauces category."
Mr. Kent continues, "We understand that Australian buyers want new options for sauce finishing and we pride ourselves on driving local innovation to meet those needs.
"Bare Bones thoughtfully combines the qualities that only top-quality ingredients can offer – simple, truly delicious choices that add value to any meal."
The bare bones range includes:
Classic sauce with black garlic – "Beef-based sauce mixed with onions and mixed herbs, then refined with cured black garlic for a touch of sweetness."
Red wine jus with rosemary & thyme – "Full-bodied beef-based reduction sauce with a velvety-soft texture and a touch of earthiness from an Australian Merlot."
Free range chicken sauce with white wine – "Classic chicken sauce with a rich Unami taste, perfectly balanced with a light Australian Sauvignon Blanc and herbs.
Mushroom sauce with truffle – "Creamy, structured beef-based mushroom sauce, refined with delicious black truffle and clarified butter."
Availability
The Bare Bones range is available now nationwide in Australia at Woolworths and Independent Grocers at an MSRP of $ 7.00 per bag.
In New Zealand, the range will be available nationwide at New World and Pak N Save. Each 200 g bag is enough for four dinners.