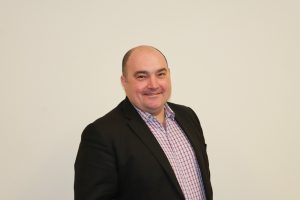 Franklin dos Santos
The lessons were learned in 2020. Supermarkets became a lifeline; Our people became front line workers, and continuity of food and product supply has never been more important.
From Franklin dos Santos, CEO of Foodland South Australia.
With these lessons and a five-year growth strategy, Foodland is well on its way to 2021.
At the height of the Covid-19 pandemic, we added new customers, became a regular destination for our casual shoppers, and strengthened our relationship with our loyal regulars.
The pandemic gave buyers a different perspective. Foodland's commitment to local products resonated, often calmed and surprised those who shop with us.
During the Covid-19 pandemic, shoppers relied on Foodland. They found what they needed – locally sourced produce, reasonably priced and often in abundance.
We recognize more than ever that local products, quality products, sustainable sourcing and a good store experience are becoming more and more important for the modern buyer. Our independence has served us well and has served our community well.
Over the next five years, the Foodland network will invest more than $ 300 million in a growth strategy that will further establish us in the hearts, minds and communities of almost every city in South Africa.
The promotion of local producers and the creation of market opportunities are an essential part of the Foodland philosophy. So we will continue to invest in, support and promote first-time producers. We'll put them on the shelves – and the road to success – when nobody else does. Foodland will work with local suppliers to create products that our community and customers didn't know were needed!
The origin of the food and the security of supply are important for today's shoppers when we find our way through life after the pandemic. It is important to us too.
All Foodland branded products will be bound by a responsible sourcing policy through 2023. Our eggs are cage-free, our seafood is 100% sustainable, and all chickens are RSPCA approved.
Our access to the $ 80 million Metcash distribution center at Gepps Cross guarantees a constant supply of high-quality local and international products and has sufficient capacity to implement Foodland's growth strategy.
We employ more than 6000 South Australians. By 2025, Foodland will create more than 2500 jobs in SA.
Our commitment to social inclusion guides and always will guide our approach to employment. Our stores and offices will continue to reflect the community we serve. We will employ generations of the same family. We give local teenagers their first job and put local people on their way to fantastic careers.
Within five years we will expand our network from 96 to 120 branches.
Hand in hand with our growth strategy is our unwavering commitment to sustainability. In the years to come, each of our supermarkets will commit to keeping food out of landfills. On the path to zero food waste, all of our packaging will be 100% compostable, reusable or recyclable by 2025.
Our contribution to the circular economy will continue to grow.
We support our communities in times of disaster, crisis or challenge. Whether it's donating food and produce after a bushfire, injecting money into local crisis relief agencies, or fundraising for local community groups, we'll be there for the people we serve.
Foodland is and will always be really local.