Returns are often seen as a rather expensive service for retailers, which is why Hubbed brings Hubbed Returns to the market.
While online shopping has proven extremely successful over the past year, there will always be consumers who are dissatisfied with their purchase.
Research has shown that 98% of Aussies have shopped online in the past few months, meaning 36% have returned items from those online purchases.
What is it?
It is a returns management platform that SME retailers can use to offer their customers an automated returns service.
With Hubbed Returns, retailers can redirect their customers from their shopping pages to a pre-designed "returns" page.
Retailers can brand and customize their returns page through an admin panel to provide a seamless experience for the consumer. In this way, the platform does not require any technical integration and also has a flat rate pricing model.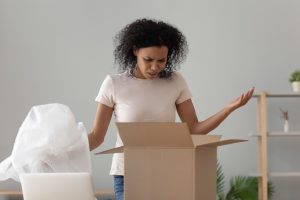 "Knowing that returns are a common problem for retailers, we designed an easy-to-manage returns solution that simplifies the process for both retailers and customers," said David McLean, CEO and founder of Hubbed.
"It also offers continuous visibility of the returns, from the moment a customer books a return to the time the order arrives at a drop-off point. Not only does it provide a more cost-effective solution for retailers, it also reduces the pressure on customer service staff.
"The ability for retailers to release customer credits faster through our service when their return policy allows, can also help increase customer loyalty. Faster refunds can motivate customers to buy more from one Hubbed dealer partner than from another. "
Pricing is $ 49.95 per month plus $ 8.50 per bundle for retailers. It includes access to the Hubbed collection point network, a customizable return portal and the tracking of return freight.
For more information, see the Why Return With HUBBED page.
Click here for more research and insights into online shopping from Hubbed.