As life normalizes in Australia, event companies and venues across the country breathe a sigh of relief as "personal" events come back to life and provide a lifeline to Australian businesses after more than a year of financial troubles.
Expertise Events' Gift & Lifestyle Fair returns to the Melbourne Exhibition and Convention Center from March 20-22. The trade event features Australian gift and lifestyle providers, manufacturers and retailers and is an opportunity to meet in person, build relationships and explore what's new in the gift space.
The event features a variety of Australian products, new products, seasonal and Christmas products, housewares, gifts, fashion and more for potential shoppers to check out to find out what's current and new for this year and beyond.
There are also workshops and lectures for retailers and product entrepreneurs with tips and advice on building customer loyalty, creating a positive digital presence, and much more. The aim of the event is to help Australian retailers get back on their feet and regain their retail mojo.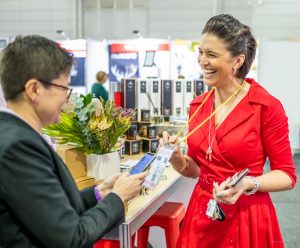 Gary Fitz-Roy of Expertise Events, the organizers of the event, said, "It is incredibly exciting to be able to return to face-to-face events.
"We're a small family business and we've essentially not been in business for over a year. We really understand the struggles that many companies have been through.
"The Gift & Lifestyle Show is about getting the retail industry and its suppliers back on stream, supporting local manufacturers and giving everyone the boost to get back up and running."
Mr. Fitz-Roy concluded, "Nothing beats the opportunity to meet in person, have conversations, touch and feel products, and develop relationships with suppliers and retailers. This relationship building simply cannot be done online. Events like this are therefore crucial in order for Aussies to recover and put themselves in the best position to recover from the year they were. "
Participation in the Gift & Lifestyle Fair is free, but participants must be in retail. Register online at the Gift & Lifestyle Fair.
For more information, please visit: https://giftfairevents.com.au/melbourne/.