John-Paul Drake
During a brief hiatus I recently had, I finally found the time to watch the controversial Netflix docodrama "The Social Dilemma". It was an insightful glimpse into what digital media do with our lives and how much they actually control our lives, spoken by the people who built the platforms. A single line from the document occurred to me:
"If you haven't paid for the product, you are the product."
From Drake's director John-Paul Drake.
Think about it. This product is the change in your behavior and your perception – a change in what you do, how you think and what you are.
Coles, the largest retailer in Australia, is with its all-digital platform – coles & co. A digital platform that can be personalized for the user and gives them access to promotions and online orders at the push of a button. It differs from social media platforms, but it is still a digital platform where the company can connect directly and in a tailored way with its customers. Coles also connects its customers with products at the push of a button. It won't be long before other retailers follow suit.
Most importantly, it heralded the end of the printed Coles catalog in your mailbox.
What the debate between digital and printed catalogs is raising. Is this the beginning of the end for the paper catalog?
We live and move in such a fast paced digital world and as such retailers now literally have to be in people's hands via their phones or tablets to be seen. If you're not right there on their screens, are you still being seen? A quick look at the office and it's clear that people don't accept junk mail these days and paper catalogs go straight to the trash (hopefully recycling!).
Digital media can be a great tool to easily connect businesses with their consumers, and I believe this is the way forward. However, I think we all need to be clear about how much time we spend on our devices and how much some social media platforms control our lives.
Do yourself a favor and check your phone or tablet to see how much screen time you have. Did it surprise you?
Use some of your screen time to connect with me!
LinkedIn: @johnpauldrake
Facebook: @JPDrakeAU
Website: jpdrake.com.au
YouTube: JP Drake
Instagram: @ ake.and.drake
Podcast: / DucksDontGetColdFeet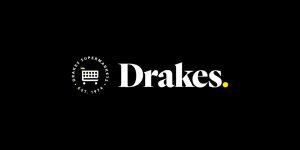 About John-Paul Drake
John-Paul Drake has retail in his blood. Starting as a trolley boy and stacker in the family business 30 years ago, his passion for retail is firmly anchored as Director of Drakes. JP is a firm believer in helping local people and is not afraid to call it what he sees it.