Bickford sees this trend and presents five different types of plant-based milk to satisfy the dairy-alternative appetite.
The Premium Plant range includes almond, oat, cashew, macadamia and pistachio varieties.
All dairy products are made from over 90% Australian ingredients with no artificial sweeteners or GMOs and are made for various milk needs throughout the day.
"2020 was full of change and the Aussies have changed their way of life more than ever," said Chris Illman, group sales and marketing manager at Bickford.
"We are responding to global demand for plant-based milk and Bickford's Premium Plant Milk is the remainder of the investment in world-class technology.
"Bickford & # 39; s combines Australian innovation with over 100 years of experience and continues to be a leader in beverage production," says Illman.
From café to kitchen
As mentioned earlier, milk can be used for a variety of purposes.
"We have extensively tested each product for a variety of uses – from café-envy-style milk to topping up your grains to an alternative to baking to meet various milk needs throughout the day – so that the range can be used fresh can be milk and can be enjoyed hot or cold, "says Illman.
In addition, the new plant-based milk program is made exclusively from PET, with some of the recycled content contained in the 1-liter bottles.
Professional surfer and vegan Nikki Van Dijk has followed a vegan lifestyle for eight years and now works with Bickfords.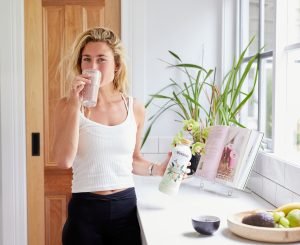 Nikki Van Dijk
"I'm proud to be working with an Australian company that challenges Australians to think differently and find new ways to consume plant-based milk.
"There is a real misconception that we are limited in our choices," Ms. Dijk continues.
"… but I mix things up and use macadamia milk in my morning coffee, add the pistachio or oat milk to my muesli and use cashew milk for snacks and vegan desserts!"
1L Bickford's Premium Plant Milks are available from independent retailers nationwide and are available for an MSRP of $ 6 in the aisle on chilled drinks.