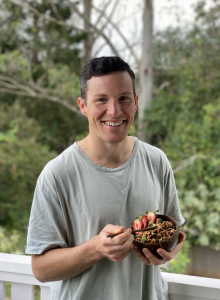 Will Brook, picture about We, the many *
A number of Byron Bay business owners come together to promote environmental awareness, including when we eat.
The Brook Family – Pam, Martin and their sons Will and Eddie from Brookfarm and Cape Byron Distillery as well as Brad Rogers and Jamie Cook, two of the co-founders of Stone & Wood, form "We, the many *".
We, the many *, are starting a new environmental initiative that invests 50% of the profit in climate-positive solutions.
The solutions include regenerative agriculture, wind and solar parks, recycling technology and forest regeneration.
"While all three companies have strong environmental ethics and policies, we wanted to create a movement where climate change is a major driver of business rather than an afterthought," said Will Brook.
We, the Many *, launched an Indiegogo campaign to draw the first line of carbon neutral products – nutrient-rich breakfast cereals formulated from functional ingredients to optimize personal health.
"Indiegogo is offering backers the opportunity to join the ground floor project and make our first climate-positive investment," continues Brook.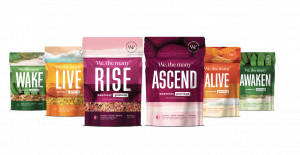 Image about us, the many *
The first line uses prebiotic green banana-resistant starch for gut health, antioxidant-rich beetroot for stain performance, and turmeric with 95% curcumin for anti-inflammatory properties.
"We want to mobilize business to create a commercial solution to a global problem that, over time, can make an even bigger contribution to climate protection projects as it grows."
Click here to view the Indiegogo campaign page.
The article Crunch for a Cause first appeared in Retail World Magazine.