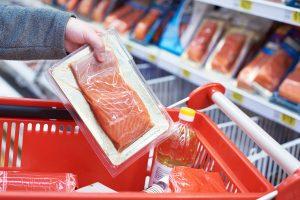 In the March edition of Retail World, we found out what seafood brands are doing to make the seafood category a comfort, health, and sustainability category.
For example, Simplot and its brands – such as John West, Birds Eye and I & J – should always look for ways to improve and develop the range of seafood.
"When it comes to packaged seafood, convenience and health are the main drivers of shopping for consumers," says the company.
"However, they are increasingly looking for products that offer a first-class taste experience, quality features and versatility. (This) is why John West Deli Tuna was recently launched and delivers a premium tuna cut with deli oils.
"The procurement of fish remains (also) the priority for consumers. It is important to know that the fish they consume comes from sustainable sources. "
According to Simplot, this is particularly important because warmer water temperatures change fish habitats and behavior, and fish populations move to find cooler water.
"To do this, we must continue to research and identify new and sustainable fisheries," says Simplot.
Huon addresses the fear of failure
Huon Aquaculture recently conducted a deep dive research project for Australian seafood consumers.
According to the study, the biggest hurdle for this category remains a "fear of failure".
"If a consumer is not 100% satisfied with the preparation of a seafood meal, they avoid it," said Callan Paske, General Manager Sales & Marketing at Huon Aquaculture.
"Even the 'Master Chef Effect' is trying to convince a non-seafood eater to experiment and try a new source of protein.
"Our research has also shown that seafood is still the animal protein with the least household penetration.
"This offers seafood a tremendous opportunity to continue to participate in the national protein market. However, we have to overcome the" fear "mentality of these consumers to advance the category."
According to Huke, by providing a pre-packaged product that is easy to cook and that helps eliminate fear of failure, Mr. Pason sees continued success in this category.
"Worldwide (and in some local store trials)," he says, "large retailers have removed their seafood delicacies from the store and put their entire fresh seafood offering in a pre-packaged format."
"Rather than negatively impacting the category, it has actually encouraged experimentation and, according to Tesco, has contributed to sustainable category growth in the UK (with the added benefit of lower cost for retailers)."
To learn more about what seafood brands are doing, check out the box for pre-packaged seafood in the latest Retail World magazine.