media release
February 26, 2020
Unilever announces leadership changes for Australian and New Zealand companies
Unilever announced that Nicole Sparshott, managing director of the tea specialty business T2, has been appointed managing director of Unilever Australia and New Zealand (ANZ) after Clive Stiff decided to retire after eight years in the role and thirty-four years in fasting Moving consumer goods.
Clive joined Unilever in 2012 and has been a transformative leader throughout his tenure. He is credited with driving targeted growth, leading the digitalization of the ANZ business as a pioneer for Unilever worldwide, leading a number of M&A initiatives, and advocating sustainability, diversity and inclusion both within the company and in external forums starts.
During his time as head of Unilever ANZ, he was also a member of the Male Champions of Change movement, on the board of the Business Council for Sustainable Development in Australia, on the advisory board of the UNSW Business School and as chairman of the Australian Food & Grocery Council.
Nicole Sparshott (Nicky) will continue to lead the T2 business as Global T2 CEO in addition to her role as CEO for Unilever Australia & New Zealand. She will take on the role from early April 2020 and report to Unilever's global chief operating officer, Nitin Paranjpe.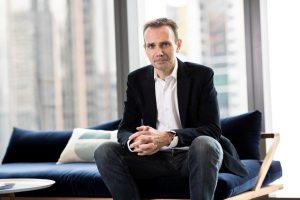 Nicky brings extensive experience in general management, brand development and marketing to the role combined with a passion for purpose-driven business. She joined Unilever ANZ in 2006 as Marketing Director for Food, Ice Cream and Beverages before moving to Singapore to take on various leadership positions in the refreshment business across Asia.
After the takeover of T2 by Unilever, she was appointed CEO T2 in 2016. and has since accelerated business through market expansion, channel diversification and transformation across the value chain to enable the recently awarded B-Corp accreditation. Before joining Unilever, Nicky worked for P&G, The Coca-Cola Company and the advertising agency George Patterson in various markets. She is a board member of WWF-Australia and the Global Sisters.
Clive Stiff said: "It has been an absolute privilege to run Unilever Australia & New Zealand for the past 8 years. I am very proud of what our talented team has achieved together during this time – from delivering great brands and innovations to our consumers and retail partners, to better service for our society and our planet in the way we do business do. I'm also confident that I'm leaving the business in very good hands under Nicky's leadership. "
Nicky Sparshott said: "After starting my Unilever career in the ANZ business, I look forward to returning to Australia to lead this fantastic organization. Consumer trends and preferences are evolving rapidly, offering brands the opportunity to be more innovative and dynamic than ever before. By leading Unilever ANZ through a time of significant change, Clive has laid a strong foundation for business agility and paved the way for our next growth phase in this market. "
Clive will continue through March 31 to ensure a smooth transition to the new CEO.
Source: Edelman.