media release
January 21, 2020
The Australian Made Campaign (AMCL) is calling on consumers to support local growers and producers this Australia Day by looking for the legendary green and gold kangaroo when they buy real Australian products.
Ben Lazzaro, Chief Executive of Australian Made, highlighted the importance of supporting local businesses on Australia Day, particularly in regions and areas affected by bush fires.
"We have to stand behind our local companies. Every dollar spent on locally produced and grown products has a direct impact on the livelihood of Australian farmers and producers, as well as the population.
We are so happy to have access to some of the best products in the world made here in our back yard, "said Lazzaro.
MiniJumbuk
These assessments have been confirmed by the Australian licensee MiniJumbuk. Located in the rural town of Naracoorte in South Australia, MiniJumbuk According to Darren Turner, Managing Director, buying Australian Made products is the best way to help local businesses and communities.
"I think it is important that all Australians recognize that they support the whole country every time they buy an Australian Made product, and in this country there are these small communities like Naracoorte.
MiniJumbuk was founded in 1975 by local sheep shearer Don Wray and has developed into a world leader in the development and manufacture of high quality wool bedding. Mr. Turner believes that part of the company's success is due to its local roots.
"I believe that MiniJumbuk, which is based in a small regional town in the heart of Australia's major wool growing areas, plays a major role in the brand. Customers like authenticity, they like traceability. "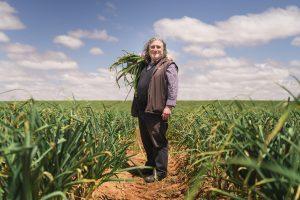 Chairman Nick Diamantopoulos
Nick Diamantopoulos, another regional Australian grower and manufacturer of the only Australian garlic oil made from 100 percent Australian garlic, explained the importance of looking for the Australian Made, Australian Grown logo when shopping.
"I encourage everyone to buy Australians – it helps our country and it is so easy. You have to take care of your own garden and we have to support local products and products, "said Diamantopoulos.
AGP is Australia's largest garlic producer, has multiple acres in New South Wales and Victoria, and supplies garlic to Australia's largest food retailers such as Woolworths, Coles and Aldi.
"I think it's also important that consumers know that what they're taking is safe, fully traceable, and grown in a clean, green environment. The Australian Made, Australian Grown logo really represents everything we do stand. "

You can view the Australian Makers series at www.australianmade.com.au/ausmakers.

Source: Caitlin Blair, Australian Campaign Ltd.